Excerpts from RHB report

Analyst: Jarick Seet


Maintain BUY, SOP-based TP of SGD0.22, 69% upside. GSS has entered into a JV agreement with GPCC Korea, a leading manufacturer of electric wheelers, to establish I-Motor Asia.


GSS Energy

Share price:
13 c

Target:
22 c
This JV will be starting the distribution of its tuk-tuks and electric scooters under the iconic ISOMOTO line – which, in turn, is owned by the Lamborghini family through its partners in Thailand and Vietnam – by end-2018.

GSS will aid in the manufacturing and assembly of both the gasoline and electric models in the 125cc and 150cc categories and 3-wheelers.




Reviving the iconic ISOMOTO model. The electric scooters are a revival of the iconic ISOMOTO line, which was hugely popular in Italy in the 1950s.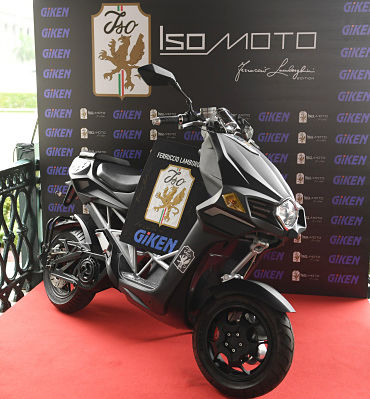 ISO will be launched in Thailand and Vietnam by end-2018. Photo: Company The ISO brand is owned by Mr Ferruccio Lamborghini, the grandson of the founder of the Lamborghini Group. Among the most famous models are the Furetto (1948), Isoscooter (1950), Isocarro (1951), Isomoto (1954) and Isosport (1953). The last ISO motorcycle model was the Iso 500 (1961).

Establishing a JV – I-Motor Asia. GSS Energy will establish a JV with GPCC Korea Co Ltd, a leading manufacturer of electric 2-wheelers, 3-wheelers and 4- wheel low-speed electric vehicles, to form I-Motor Asia.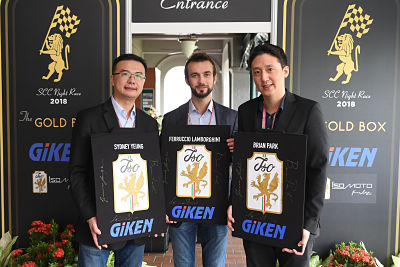 Sydney Yeung | Ferruccio Lamborghini | Brian Park. Photo: Company Under this JV, I-Motor Asia will be working with GSS' precision engineering facilities to manufacture and assemble both gasoline and electric models in the 125cc and 150cc categories and 3-wheelers (tuk-tuk) in South-East Asia, India and Taiwan.

Launching ISO in Thailand and Vietnam by end-2018. I-Motor Asia will be launching the distribution business of its electric scooters and tuk-tuks through its partners, the Stallions Group in Thailand and the H.Dream Group in Vietnam by end-2018. The JV is also in active discussions with interested parties in the Philippines, Cambodia, Taiwan, Malaysia, Indonesia and India on the distributorship and sale of these vehicles.

Catalysts ahead; maintain BUY. We remain optimistic on GSS' prospects and expect both twin drivers to contribute positively to the business in FY19. We expect this new JV to contribute positively to group numbers in FY19, especially if the launches in Vietnam and Thailand are successful. We expect the pricing of these bikes to likely range between USD3,000 and USD5,000 – which should lead to wider margins for GSS.


Still a BUY, unchanged TP of SGD0.22. Until more details on production and sales volumes are shared over the next few months, we maintain our earnings estimates. With rising oil prices, especially over the last few months, GSS is expected to benefit directly.

We believe the group is close to securing an offtaker for its gas, and think that the current weakness represents a good opportunity to accumulate the stock.

In addition, GSS is also in the midst of reentering four old wells, and we should expect some of the drilling results by end-October. Downside risks to our call are an economic slowdown and issues in executing projects.


RHB is the only broker covering this counter. Full report here.