Rex International Holding announced successful developments in Norway on 27 Aug 2018, following which it received unsolicited, non-binding indications of interest in the portfolio of licences held by Lime Petroleum AS, a 90 per cent subsidiary of Rex.


Stock price

11.4 c

52-week range

4 – 11.5 c

PE

--

Market cap

S$149 m

Shares outstanding

1.29 b

Dividend
yield

--

1-year return

138%

Source: Yahoo!
Rex, in an announcement on Monday (17 Sept), said its management and Board are carefully considering the expression of interest, which are from unrelated third parties.

Rex cautioned that there is no guarantee that a formal, binding proposal will materialise for the divestment of Lime Petroleum's portfolio of assets or Lime Petroleum itself.

Rex's stock listed on the Singapore Exchange has soared 185%, from 4 cents to 11.4 cents, in the three weeks

since 27 Aug 2108 when it
announced the successful horizontal test production well of the Rolvsnes discovery, confirming sustainable commercial oil flow.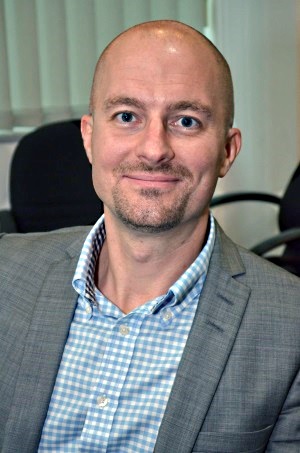 Mans Lidgren, CEO of Rex.
NextInsight file photo.So the big question is how much might Lime Petroleum be worth?

It's pretty much guesswork at this point.

However, there are some interesting guideposts provided, quite fortuitously, by Rex investor presentation materials dated 25 April 2018 on the SGX website.

Now, the content is from Rex which may not be what an interested buyer of Lime Petroleum has in mind.

Still, we can revisit the Rex perspective which, not unexpectedly, seems conservative.


Lime Petroleum holds a 30% stake in Rolvsness discovery in Norway and a 20% stake in the adjacent Goddo prospect.

Page 12 of the Rex presentation says:


♦ Gross combined resource estimate of Rolvsnes and Goddo: >200 mmboe;

Estimated net combined resource to Lime: >40 mmboe, based on a conservative assumption of net 20% to Lime.

♦ Illustrative example: Net 40 million barrels of oil in Rolvsnes and Goddo combined would have a value to Lime after discovery of US$ 80 million assuming current oil-in-the-ground valuation of US$ 2 /bbl.

Assuming a higher oil-in-the-ground valuation of US$ 5 /bbl, the value to Lime would be US$200 million.

In per share terms, US$80 million translates into about 8.4 SGD cents while US$200 million is 21 SGD cents.

These figures are large relative to Rex's stock price, currently at around 11.4 SGD cents.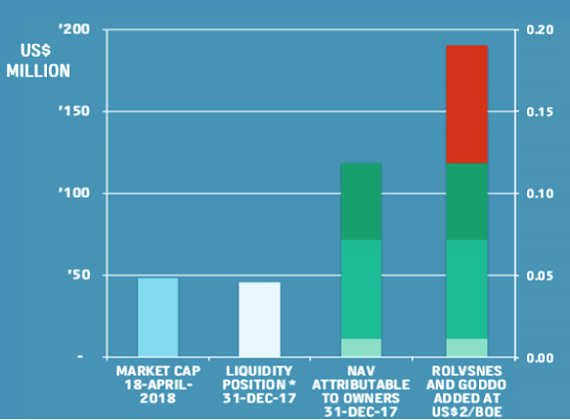 "The first value creation goal set by the Company's management and Board would be to recover to the Company's original IPO value."



-

Dan Broström,




Executive Chairman of Rex International Holding


(Press release, 27 Aug 2018)
The illustrative chart taken from page 26 of the Rex presentation shows, in the red bar, the US$80 million value of the net 40 million barrels of oil in Rolvsnes and Goddo combined that is attributable to Lime Petroleum.


The lightest shade of green (at the bottom of the extreme right column) shows the Net Asset Value of Lime Petroleum in the region of US$10 million.

(The other colours refer to the values of other parts of Rex. Read more: REX INT'L: Substantial upside potential for share price, says management ).

In aggregate, the bar chart illustrates the (conservative) value of Rex to be nearly 20 SGD cents a share.