UOB KAYHIAN

OCBC

mm2 Asia (MM2 SP)

Keeping the Faith

In line with 2H19 ramp-up expectations

mm2's 1QFY19 results may appear light at 18% of MKE/FactSet consensus profit estimates but both the core movie and event production business segments have seasonally weakest revenues during the June quarter. Meanwhile, we continue to expect the value creation efforts for the cinema business to be more a 2H19 event. We maintain our forecasts and 1x PEG based TP of SGD0.57. Maintain BUY. Any production delays or withdrawals are the key risks to our outlook.

Sembcorp Marine: Back to fundamentals

After appreciating close to 50% to its peak of S$2.81 in early Feb this year, the share price of Sembcorp Marine (SMM) has dropped by about 40% to the current price of S$1.67, as investors return to fundamentals. As mentioned in our earlier reports, we have been hesitant to use relatively high historical P/B pegs given current and forecasted low ROEs. Though new contracts secured in 1H18 totalled S$730m, we keep our new order target of S$3b for this year and next unchanged for now, given the lumpiness and significant size of potential new orders. Looking ahead, we believe that SMM's established track record in the offshore marine space, innovative and proprietary technology, as well as its new mega yard put it in good stead to secure a wider range of work than before, but investors have to take a longer term view of the stock, while staying vigilant of any news from the Brazil front. Based on 1.75x FY19F adjusted book (conservatively trim for Brazil risk), we derive a fair value estimate of S$1.74 for SMM. Maintain HOLD.

CGS CIMB

CGS CIMB

Riverstone Holdings

Key takeaways from Kuala Lumpur NDR

■ We hosted a non-deal roadshow (NDR) for Riverstone Holdings (RSTON) in Kuala Lumpur (KL), where we saw investors displaying a keen interest in the company.

■ Highlights include the competitive strengths that have kept the company as the leader in the premium cleanroom gloves segment and ability to pass on costs.

■ RSTON is on track to expand annual glove capacity by 18% to 9.0bn by end-FY19F.

■ We view RSTON as a laggard play, as it is now trading at a 30% discount to Malaysian peers' (ex-Hartalega) CY19F P/E average of 20.5x.

■ Maintain Add with a slightly higher TP of S$1.30.

Sheng Siong Group

Sweet supermarket sweep!

■ Two large store wins with cumulative retail space of 30.4k sq ft takes end-CY18F store count to 52 and 477.6 sq ft; an all-time high of 18.2% yoy retail space growth.

■ Two more stores are pending HDB's acceptance; this could be another kicker to its store count and retail space (54 stores, 495.2k sq ft).

■ We upgrade our CY18-20F estimates by 0.6-6.4% due to new store growth. Further catalysts could come if it can add the other two stores by year-end.

■ We maintain Add with a higher TP of S$1.26 based on an unchanged 22.2x FY19F EPS (+1 s.d. above historical 3-year mean) given the revival in new store growth.

■ SSG stays our favourite supermarket pick, with total upside of 18.3% (+15.2% share price upside and dividend yield of 3.1%).

UOB KAYHIAN

PHILLIP SECURITIES

Telecommunications – Singapore

Updates From Down Under – Implications For Singapore

TPG Telecom has launched unlimited data plans on a trial basis in Australia. The ingenious plan provides 1GB of data at 4G LTE speed every day, after which speed is throttled to 1Mbps for the remainder of the day. Price competition would intensify if TPG launches a similar unlimited data plan in Singapore. In Australia, Telstra intends to sacrifice margins by removing excess data charges. We have lowered our target price for Singtel from S$4.05 to S$3.98 due to increased competition in Australia. Maintain MARKET WEIGHT on the sector.

Golden Energy and Resources Ltd

Production on track but higher costs

SINGAPORE | MINING | 2Q18 RESULTS

 Revenue and net profit met our expectations

 Production surged 47% while coal prices were flat. Multiple upward pressures on cash cost.

 We lower FY18e EPS to 3.1 US cents (previously 3.5 US cents) due to a higher expected cash cost. Based on unchanged peer average forward PER of 10x and the FX rate (USD/SGD) of 1.36x, we reiterate our BUY recommendation with a lower target price of S$0.42 (previously S$0.48) for FY18.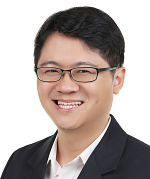 Check out our compilation of Target Prices