Steven Rhodes, the Chairman and CEO of The Trendlines Group, will be in Singapore next week, and will meet investors on Monday, 27 Aug.


Invitation -- Meet Trendlines CEO Steve Rhodes

Time: 2 pm, Monday, 27 Aug.
Venue: Financial PR, 4, Robinson Road, #04-01, House of Eden,
Singapore 048543

Possible topics for discussion

1

Stimatix: progress of product launch

2

Business progress in general

3

2Q results

4

Strategic partnership development

5

What happened to the share price?

6

What could be potential catalysts?

If you are keen to attend, please email your full name and contact number as soon as possible to This email address is being protected from spambots. You need JavaScript enabled to view it.

By the way, the topic on Stimatix is high on the priority list.

To familiarise yourself with the story, see: TRENDLINES: Building portfolio value, deciding on exits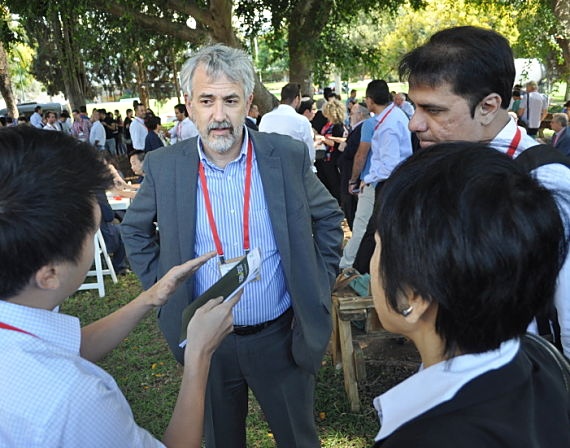 Trendlines co-chairman Steve Rhodes with Singapore investors during a Trendlines event in Israel. NextInsight file photo.