Excerpts from RHB Research report

Analysts: Jarick Seet & Lee Cai Ling
After our conference call with management, we remain positive on GSS and maintain BUY. That, and our new SOP-based TP of SGD0.22 from SGD0.25 offering 65% upside, is based on a one-off non-cash impairment of SGD2.95m in its 2Q18 results.


GSS Energy

Share price:
13 c

Target:
22 c
The impairment was mainly on its old investment in the West Jambi block, with the focus mainly now on the Trembul operating area.
Core earnings remain positive, with topline rising 12.1% YoY and PATMI surging 354% YoY for 2Q18.

We expect the PE business to be more robust in 2H18, while oil exploration results on its second well are anticipated to be made known soon.


SGD2.95m impairment for West Jambi block. GSS Energy had an investment arrangement with the joint operation scheme (KSO) operator for the West Jambi block.

The outcome of the first drill and the operator's other business priorities caused uncertainties in continuing works in the West Jambi block. As such, GSS deemed it a prudent measure to book impairments for this investment.

Precision engineering (PE) business stronger in 2H18. While its PE unit's topline grew 12.1% YoY in 1H, we expect its performance to improve in 2H.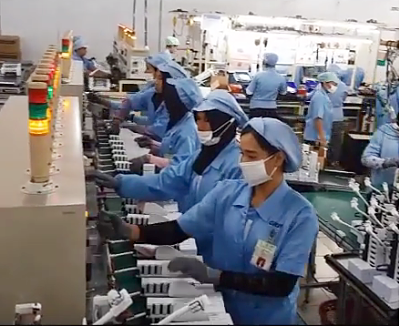 GSS Energy's precision engineering factory in Batam. NextInsight file photo.This is mainly due to a few key projects in the automotive and consumer segments that are expected to ramp up during this period.

GSS also acquired a piece of land in Batam in April to relocate its existing facility operated under an extended long lease.
The new facility should help meet expanded demand, as its present Batam factory is close to being fully utilised.

Monetisation of hydrocarbons and potential discovery of oil soon. In 4Q17, management revealed that the drilling results of SGT-01 led to the discovery of commercially viable hydrocarbons, ie gas.

It announced that discussions are ongoing with various parties to finalise the agreement for offtake of its gas, which could result in monetisation for the group in 4Q18.

In addition, it commenced exploratory activities in nearby Well P1 in 1Q18, and is currently waiting for the results. As this is a makeover well with oil found previously, we expect a higher success rate for oil discovery.

On top of that, with the existing agreement with Pertamina to offtake the oil already in place, we expect monetisation if oil is discovered by 3Q18.


Catalysts ahead, maintain BUY. We remain optimistic on GSS' prospects and expect many potential catalysts to come in the near future, both in the PE and oil & gas segments.

With rising oil prices, especially over the last few months, it is expected to benefit directly.

With a positive outlook ahead affirmed by its recently-implemented dividend policy, we believe the company is currently at an inflection point, and think that the current weakness represents a good opportunity to accumulate the stock.

Maintain BUY, with a lower SOP-based TP of SGD0.22 due to the inclusion of the SGD2.95 million impairment.

RHB is the only broker covering this counter. Full report here.