Q: What factors determine success in mergers and acquisitions?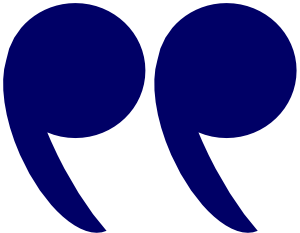 There have been many M&As between German and Chinese companies that combine premium market position with a lower price segment.

That is a very powerful two-pronged strategy for a global market.

- Dr Hermann Simon
Founder & Honorary Chairman
Simon-Kucher & Partners
Dr Simon: I think having a cultural fit is a decisive factor for the success of a merger.

I have seen many mergers and acquisitions that did not work out because of a lack of cultural fit between the acquiring company and the takeover target.

You have to see whether the management can work together and whether the strategic intentions are aligned.

It boils down to the personalities of the acquiring company and the takeover target.

Interestingly, many takeovers of German companies by Chinese companies worked out amazingly well.

The Chinese respect what the Germans do and don't interfere too much.

They don't take cash out of the acquired companies. Rather, they leave the cash for use as working capital by the acquired company.

That seems to have worked better than the American way of taking over German companies where they impose their systems onto Germans and intervene a lot.

What we have seen of the Chinese side in recent years have been positive examples of merger and takeover strategies.

Q: What pricing principles will help a company entering a new market segment?

The best way would be to offer higher value in that segment. The most important aspect of pricing is not the 'price' as such but rather, the perceived value that you offer. If the value is right, you get an appropriate price. If you go into a premium segment, you have to offer a very high value. If you go into a lower segment, your value can be lower but you get a lower price.

The first point is to understand the value and offer a good value proposition for the segment.

Q: What's your take on the Value Investing Summit?

Many international speakers presented at the Value Investing Summit. The talk covers less well-known segments, where I think there could be big investment potential. You need to be patient and have a long-term strategy to be successful as an investor in these segments.

♦ Value Investing Summit 2019
The Value Investing Summit is a two-day, annual conference featuring some of the best investing minds in Asia and around the world, where industry experts and investors alike meet to share ideas, discuss investment strategies and support one another to navigate the investing scenes internationally.

Buy tickets for Value Investing Summit | 19-20th January 2019 | Kuala Lumpur, Malaysia at Super Early Bird price.