Investors are waiting with bated breath for the results of a formal evaluation of the outcome of GSS Energy's first oil drilling operations in Indonesia.





Results are expected within weeks, and could come amid renewed strength in oil prices (currently about US$63 a barrel for international benchmark Brent crude).A significant positive result will be reason for the market to re-rate GSS Energy by according value to its oil production business. (see: GSS ENERGY: In last lap of work to reach first oil -- and potential uplift in valuation)



Currently, at a market cap of S$76 million, GSS Energy (15.4 cents stock price) is trading at about 9x its precision engineering business' 12-month trailing profit.

Meantime, last week, we headed to Batam to check out the main driver of its precision engineering business.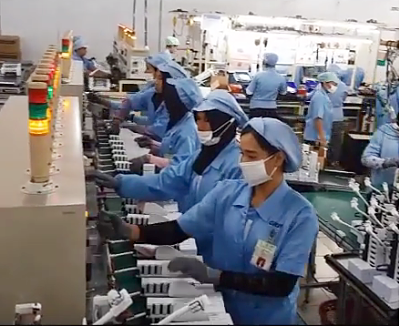 @ Batam factory of GSS Energy: Lots of jobs for locals in a semi-automated environment. NextInsight photoThis has been the core business of GSS Energy for over 25 years.

In Batam, it has three factories that produce components that go into brand-name products such as shavers and ice makers, and gaming equipment and endoscopes.

Batam contributes the majority of GSS Energy's revenue in its precision engineering segment ahead of its factories in Singapore and China.

The latter, located in Changzhou, however, is slated to grow significantly in contribution given GSS Energy's plans to expand the scope of operations in the new factory.

Meantime, GSS Energy's existing operations are nicely powering along, as the 9M17 results for the precision engineering business show:


(S$ million)

9M2017

9M2016

Change

Revenue

70.2

55.3

26.9%

Gross profit

15.3

13.3

15.0%

Gross profit
margin

21.7%

24.0%

(2.3 ppt)

Other income

2.0

9.6

(79.0%)

Net profit for precision engineering biz (excluding net land compensation)

6.0

4.5

33.4%
Our visit took us through the factories that does plastic injection moulding, machining, printed circuit board assembly and assembly of final product.

Watch our 1 minute 56 seconds video -->