Lotustpsll contributed this article to NextInsight. He worked 32 years with a global banking group before retiring a few years ago.


Stock price

$1.03

52-week range

81 c – $1.17

PE (ttm)

25

Market cap

S$163 m

Shares outstanding

159 million

Dividend
yield (ttm)

1.94%

Year-to-date return

20%

Source: Bloomberg
I see Singapura Finance as a potential special situation.

The catalyst for the stock comes from the recent policy changes in the finance sector.

Liberalisation measures will spur the growth and profitability of finance companies.

Regulatory amendments, notably allowing the takeover of finance companies by foreign parties, will be interesting as I believe Singapura Finance may be keen to explore how to monetise its assets.

The licence for a finance company should be valuable in the context of a developed economy and an oligopolistic industry and there should be keen takers.

Singapura Finance is controlled by the Teo family which holds a 52% stake. The finance business started in 1950.

In 2015, another listed arm of the group, SHC Capital, sold its insurance business.


The profit trend of Singapura Finance for the past 5 financial years was weak with declining earnings per share.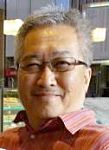 "I think Singapura Finance has seen better days in its long history and is looking tired. It has a smaller market share compared to the competitors Hong Leong Finance and Sing Investment.

"In my view, to enhance shareholder value, it is better for Singapura Finance to dispose of its finance business and decide on a new business strategy."

-- Lotustpsll (photo)
With a book value of SGD1.60, the price-to-book of Singapura Finance is about 0.65 currently.


The target price range for the takeover of a finance business may be 20% to 30% over book value.

This may be a tad conservative given the goodwill factor and the positive regulatory changes in the industry.

Investors of Singapura Finance will need lots of patience for this special situation to bear fruit, if ever.