HG Metal stock surged 28.6% to close at 45 cents after Quarz Capital Management sent an open letter to HG Metal to "engage on proposals for the return of excess capital, review of non-performing business and non-core stakes, and refocusing on key business".

Excerpts:


Quarz Capital together with its affiliates have built up a sizeable position in HG Metal Manufacturing Limited (the "Company", "Firm"," "HGM SP", "HG", or "HG Metal").

We commend HG's management for steering the company through one of the toughest slumps in steel prices and achieving profitability in 2016. We forecast HG's net income to further improve from 2H2017 attributed to a stabilizing and increasing steel price as well as the cost optimization efforts taken by the management.

Despite the turnaround in profitability, HG Metal continues to trade at a market cap of SGD 45 million[1], in our view a fire-sale discount of 60% to its highly liquid and easily valued NAV of SGD 111 million.


Excess cash of $29 million ...
Excess cash and strategic stake in BRC Asia valued in excess of SGD 59 million together
HG Metal retains an excess net cash position of SGD ~29 million (65% of Mkt Cap). It is currently the 2nd largest shareholder in BRC Asia with a 23% stake which has a market value of SGD ~30 million (67% of Mkt Cap).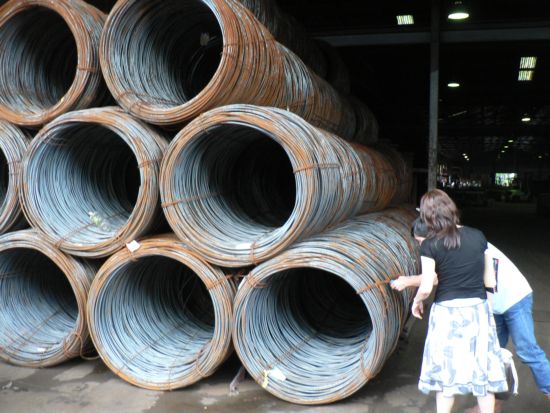 Steel for making mesh at BRC's factory in Jalan Boon Lay. NextInsight file photo
HG's NAV is mainly made up of its net cash of SGD 29 million, net receivables and inventories of SGD 42 million and a strategic 23% stake in listed BRC Asia[2] with an estimated market value in excess of SGD 30 million.

The firm has consistently traded at discounts of 20% and 35% to its listed steel trading/distribution and manufacturing peers.

We postulate that HG's intrinsic value is being obscured by 1) the lack of investors' confidence in the long-term profit sustainability and competitiveness of its Trading Division, and 2) the lack of clarity on the allocation of the substantial level of excess liquid assets.

We believe that readily available steps exist for HG's Board to unlock an estimated SGD 20 – 25 million of value for the firm which can potentially yield an attractive >40% total return for shareholders.

In the HG Metal Value Creation Proposal ("Value Creation Proposal") outlined in this letter and the accompanying presentation, we provide actionable steps which the board can take to address HG's severe undervaluation.

For the full letter, click here.