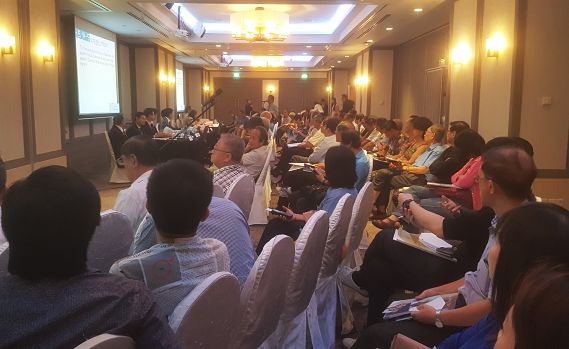 NextInsight photo


Time & date: 10 am, 11 April 2017
Venue: Grand Mercure Roxy Hotel



The evening before the AGM, Roxy-Pacific announced that a buyer has been found for its investment property on 59 Goulburn Street, Sydney, Australia.

The proposed sale, which is subject to due diligence by the buyer, is at AUD158 million, a hefty jump from the AUD90.2 million that Roxy-Pacific paid in 2014.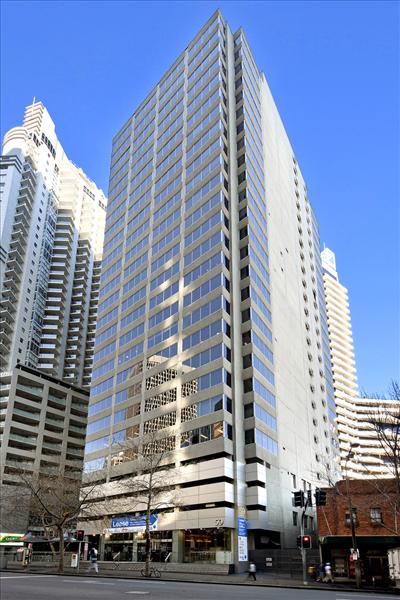 59 Goulburn St: Bought in 2014 for A$90.2 m by Roxy-Pacific as an investment property. Now, there's a buyer at A$158 m.
Photo: www.commercialrealestate.com.au As the property has been revalued upward on Roxy-Pacific's books annually since, the contribution from a sale, if it materialises, to the company's bottomline this year is expected to be in the A$10-15 million range, says Executive Director & CFO Koh Seng Geok.

That already takes into account a 30% Aussie tax on the capital gain.

Roxy-Pacific has several other development and investment projects in Australia, as Executive Chairman and CEO Teo Hong Lim told shareholders at the AGM.

One of them is a large site in North Freemantle (near Perth) which Roxy-Pacific holds a 20.2% stake in. Significant progress has been made in efforts to rezone its use to commercial-cum-residential from industrial, he said. (Interpretation: There should be gains if this rezoning is achieved)

And this year, a key launch for Roxy-Pacific is a 231-unit residential development project in Sydney on No. 14 Cowper Street and No. 8 Elger Street, Glebe.

This follows hot on the heels of two Roxy-Pacific launches in Sydney in 2016 which are more than 90% sold: The Hensley at Potts Point, and Octavia in Killara.

In Singapore, "we feel the market has stabilised and we have bought some freehold sites," said Mr Teo, noting that Roxy-Pacific's project in Sea Avenue (Straits Mansions), launched in 2016, has been completely sold.

Coming up next: Two projects -- in Jalan Eunos and Grange Road -- will be launched by the end of this year, he added.


Here are edited excerpts of selected questions and answers from the AGM. Questions listed below were posed by shareholder Mano Sabnani (photo).
Q: Where do you see growth for Roxy coming from?
Executive Chairman & CEO Teo Hong Lim

(photo)

:

If we are successful in projects, we will recycle capital into new opportunities. We will balance our liquidity and risks.

We have recurring income assets in Australia, Singapore and our hotels in various countries. In property development, our key markets are Singapore and Sydney.
We will look for opportunities in the residential, office, and hotel sectors. That is our strategy which enables us to find more opportunites.

Our strategy in a new market such as in Sydney was to buy an office building with rental, it's safe, we built a base before moving on to do development projects, which are more complicated. In future, we may source for a third key market. Some developers now have a contrarian view on London because prices there have dropped after Brexit.
Q: Property development's segment results have dropped a lot. Revenue fell from $404 m in 2015 to $326 m in 2016 but pre-tax profit dropped a lot more -- from $95 million to $47 million. Are margins getting narrower in Singapore and overseas?
CEO Teo Hong Lim: We can still do profitable projects but margins are more compressed. The new projects tend to have lower margins. The key challenge in Singapore is we have to sell all within 5 years, otherwise we have to pay a penalty.
Q: Hotel ownership segment suffered losses, and the main item was the finance cost. Is there a way to reduce it? You have total borrowings of $833 m. What is your average cost of debt?
Executive Director & CFO Koh Seng Geok

(photo)

: Yes, the hospitality division was loss-making but there is a good explanation: Some of our projects are still under development. For example, our Phuket hotel won't see revenue until 2019. In Maldives, we won't start operations until end of the year. So, we have running costs but not the revenue to offset the overheads.

As for interest rates, currently 40-50% of financing are locked in on a fixed rate basis. Our average cost of debt is about 3%, which is still low.


Our Goulburn property has A$59 m of debt. If it is successfully divested, the proceeds will be more than enough to repay the loan. In 2017, we expect 2-3 development projects to be completed, and the proceeds will come in and pay down debt.

So, at the end of 2017, our debt level should come down -- unless we identify a good opportunity to reinvest our excess cash.



The Powerpoint presentation materials for the AGM are here.