"With our current customers and the future customers that we are courting in our precision engineering business, this is going to be another exciting year for us. We are also looking to expand our product line across the board in all our five factories."



--Sydney Yeung, CEO, GSS Energy
(NextInsight file photo)
GSS Energy's precision engineering business hit a high note in 2016, recording a net profit of S$8.02 million, up from S$7.59 million in 2015.

These figures exclude one-off compensation sums from the Changzhou state government which had asked GSS Energy to relocate its factory.

After achieving S$75.7 million revenue (+11.9% y-o-y) in 2016, the precision engineering business' outlook is still good.

Said Sydney Yeung, the CEO of GSS Energy, at a results briefing this week: "When I first joined the company, the bottomline for the engineering segment was about $2 million in 2014. We have grown since.

"With the current customers and the future customers that we are courting, this is going to be another exciting year for us. We are also looking to expand our product line across the board in all our five factories."

The sectors served by the factories are consumer electronics, medical and automotive. A new sector -- aerospace -- could be added in the near term.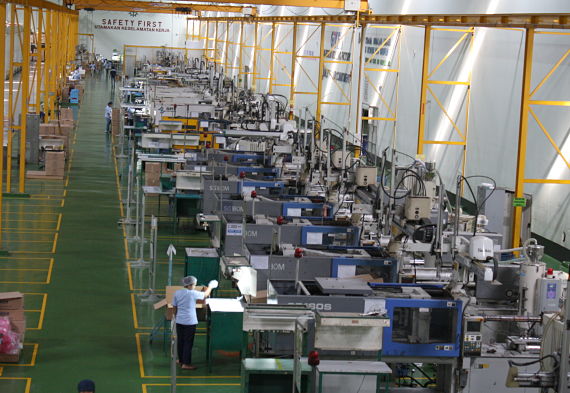 Moulding line in GSS Energy's factory in Batam. Photo: Company
As a group, GSS Energy recorded net profit after tax of S$10.54 million in 2016, comprising S$10.41 million for the precision engineering business (including the government compensation) and S$1.18 million for the oil & gas business (excluding the net income from disposal of subsidiary, the oil & gas business incurred a net loss after tax of S$2.04 million), and offset by corporate expenses.

GSS Energy has minimal debt (about S$114,000) while cashflow has been positive, leading to a cash balance of S$14.9 million.

Another S$3.3 million are parked in held-to-maturity financial assets and S$594,000 as pledged deposits.


GSS Energy

17.7 cents

52-week range

4.2-19.0 c

Market cap

S$88 m

PE (ttm)

8.3

Dividend yield

-

1-year return

160%

Source: Bloomberg
At the recent stock price of 17.7 cents, GSS Energy has a market cap of about S$88 million, or a PE of about 8X.

To Mr Yeung, this does not accord any value to the oil & gas business of GSS Energy, which is on track to produce first oil in 2H this year.

Its profitability is a near certainty as the cost of production is in the low teens versus the current market price of nearly US$50 a barrel.

Repeating what he has said before, Mr Yeung said in due course, he will want to spin off the precision engineering business for a separate listing.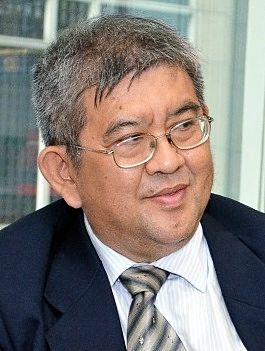 CFO Ng Say Tiong.
NextInsight file photo In that way, the oil & gas business can be valued on its own. GSS Energy seeks to build up a portfolio of O&G assets, which currently includes an interest in onshore oil & gas exploration in West Jambi.

All eyes will be on another O&G project in the Trembul area in Indonesia: First oil is expected to flow in 2H this year from a 15-year contract awarded last October to its subsidiary by Pertamina.

An attractive point is that this is a KSO scheme whereby oil sale to Pertamina is guaranteed and the revenue will first be used to pay for the cost of production -- capex as well as operating expenses -- before there is profit sharing with Pertamina.

Trembul, which is about 150km to the east of Semarang, is of 47.6 sq km.

It is home to many old wells developed by the Dutch colonial masters who destroyed them during World War 2 to prevent the invading Japanese soldiers from extracting the oil.

Thus there is near certainty that when GSS Energy starts drilling, oil will gush forth, as will ample profitability.


According to a Qualified Person's Report conducted in 2015, the Trembul area is estimated to have 24.3 million stock tank barrels of contingent resources at depths up to 800 metres; no estimate has been done beyond this depth.
The agreement entitles GSS Energy's subsidiary, PT

Sarana GSS Trembul (SGT)

, to 23.5% of the petroleum and 31.4% of the natural gas produced in the area, after accounting for operating costs.
In addition, PT SGT will be able to recover all its operating costs from the petroleum produced under Indonesian regulations governing cost recovery for such operation cooperation agreements.