DBS VICKERS

OCBC

Ezion Holdings

Fortified balance sheet

Maintain BUY on Ezion; TP adjusted to S$0.56, following earnings revisions, still based on 0.6x FY16 P/BV. We trimmed FY16-17 forecasts by 32-37% after pushing back vessel deliveries and lowering margins. Nonetheless, we believe core earnings are near bottom and comforted by Ezion's positive OCF and lower gearing which are much needed in this environment. Ezion is among the stronger players with good assets, positive operating cash flow and decent cash balances. Rerating catalysts stem from oil price rebound, earnings recovery with the resumption of service rigs currently under repair/upgrades in 2017, and successful diversification of its customer base to win new charter contracts.

SINGTEL | BUY

POSITIVE ON LONG-TERM OUTLOOK

- Incorporating recent acquisitions

Regional investments positive for Singtel

Reiterate BUY on lower S$4.27 FV

Singtel last week announced that it has completed 1) the acquisition of shares in Intouch Holdings (Intouch) and Bharti Telecom Ltd (BTL) and 2) placement of shares in Singtel to Temasek. As a result of these transactions, we are also updating our assumptions to incorporate 1) ~2.4% share dilution arising from the share placement, 2) assumption that the remaining S$0.86m will be funded in equal proportion through internal cash and short-term debt, and 3) slightly higher share of results from associates and JVs. Over the longer-term, we have identified three key growth drivers of Singtel: 1) investments in regional dominant telecom players, 2) growing presence in the cyber security industry through Trustwave, and 3) footprint in the growing digital marketing space. However, as

we incorporate assumptions for the recent acquisitions, and raise our risk free rate assumption from 2.0% to 2.6% (on the back of soaring treasury yields ever since Trump was chosen as U.S. President, our SOTP-based FV decreases from S$4.40 to S$4.27. Reiterate BUY on Singtel.

UOB KAYHIAN

IHH Healthcare (IHH SP)

9M16: Expect A Flat 2016 On Continued Cost Pressure

IHH's 9M16 adjusted earnings track below our and consensus forecasts.

While revenue growth remained strong, it was exceeded by staff costs, pre-operating expenses and start-up costs in new hospitals. We lower our 2016-17 net profit estimates by 1-3% to account for higher operating costs. Going forward, we expect cost pressure to continue on the back of expansion plans, helped by the ramp-up of new hospitals opened in 2014 and 2015. Maintain HOLD with a lower SOTP target price of S$2.03 (previously S$2.14). Entry price: S$1.80.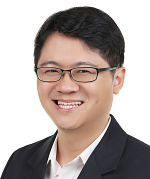 Check out our compilation of Target Prices