CIMB

OCBC

Singapore Exchange

Turns out, Trump was just what the market needed

■ SGX's share price has de-rated since Apr as global macro uncertainty has weighed on investor sentiment and led to poor securities trading volumes.

■ Recent market volatility on the back of a Trump win and more certainty of a Fed hike in Dec could sustain better trading volumes in the near- to medium-term.

■ At 21x FY18 P/E, we think the negatives have been priced in. Yield is decent at 4%.

■ Upgrade from Reduce to Hold. We tweak our FY17-19F EPS for higher securities ADVT, offset by lower derivative volume. Our DDM target price rises to S$7.23.

Sembcorp Industries: Well-positioned to seize opportunities

 Good track record

 Capturing emerging market growth

 More plants starting up

Warrants a spot in the long-term investor's portfolio

As a leading developer, owner and operator of energy and water assets with strong operational, management and technical capabilities, Sembcorp Industries has grown its operations to 14 countries and looks set to cement its presence in Asia. Though its marine segment is facing headwinds, the longer term outlook for the utilities segment remains positive, and the group is well-positioned to seize emerging market opportunities. In the nearer term, Sembcorp is also expecting more power assets start up. At current levels, the utilities stub is trading at about 0.7x book, which we feel is unjustified for a division that has in the past five years (and also likely in the future) netted ROEs of between 14-22%. This is especially so considering the

1) less cyclical nature of the utilities industry,

2) its growing overseas segment, and

3) SCI's proven ability to develop and execute large-scale greenfield projects.

Maintain BUY with S$3.07 fair value estimate.

DBS VICKERS

Thai Beverage Public Company

Identifying scenarios to unlock value Long-term BUY, TP: S$1.09. We see ThaiBev being in a transformational mode to morph into a regional player. While investors may be deterred with uncertainty surrounding the extent and impact from mourning period in Thailand, we believe its resilience and its ongoing transformation into a regional beverage player will aid in further re-rating of the counter. We would advocate accumulating on pullbacks.

UOB KAYHIAN

PHILLIP SECURITIES

INITIATE COVERAGE BUY Share Price S$2.04

Target Price S$2.40

Upside +17.7%

Global Logistic Properties (GLP SP)

Metamorphosis Into A Global Fund Manager

GLP is a fund manager, developer and owner-operator of modern logistics facilities.

As of 30 Sep 16, GLP owned and operated a global portfolio of 52m sqm (560m sf) that caters primarily to domestic consumption.

GLP's US$39b fund management platform is a key area of growth going forward.

Zhongmin Baihui Retail Group

The wait is over

 We are ceasing coverage on Zhongmin Baihui Retail Group ("ZBR") due to our investment thesis did not materialise and internal resource reallocation. Our rating and forecasts on ZBR can no longer be relied upon.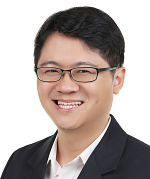 Check out our compilation of Target Prices