Excerpts from analysts' report.
RHB analyst: Ong Kian Lin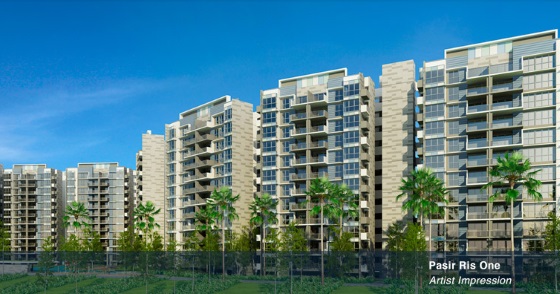 SingHaiyi develops public and private residential properties in Singapore, as well as commercial and residential space in the US. Picture above from company: Pasir Ris One is Singhaiyi's condominium-styled public residential development under HDB's Design, Build and Sell Scheme (DBSS).
Maintain BUY with an unchanged RNAV-derived TP of SGD0.14 (35% upside).
Despite previous negative publicity shrouding Pasir Ris One over narrow corridors and surface defects, sales for 92% of the total units has been recognized in 9MFY16, higher than our 90% expectation.

With persistent headwinds confronting the domestic front, we are eager to see more acquisitions in the US and other regions that may heighten its earnings resilience and diversification beyond local shores.
9MFY16 (Mar) results in line
9MFY16 PATMI registered strong performance mainly due to contribution from the Pasir Ris One DBSS project (total 447 units) which was awarded Temporary Occupation Permit (TOP) in May. Another 2% sales of the total units of the project was recognized in 3QFY16 (2QFY16: 3%). All in, SingHaiyi has recognized sales for 92% of the total units of this development. 9MFY16 gross profit margin declined by 44.5 ppt to 14.5% because of Pasir Ris One project which had a lower profit margin.

Overall, we judge this set of results to be within expectations and 9MFY16 core PATMI (excl. CityLife@Tampinese EC) cumulates to 42% of our full year forecast.

Two more ECs to go
CityLife@Tampines EC (100% sold), which SingHaiyi has a 24.5% stake, has obtained TOP on 3 Feb 2016 and the result is expected to be accounted in 4QFY16.
We forecast an attributable PBT of SGD22.7m, which will be recognized in its entirety upon receiving TOP. On 18 July 2015, SingHaiyi also launched The Vales EC at Anchorvale Crescent, expected to TOP in 1H17.
Average selling price is SGD781 psf (2Q/1Q FY16: SGD784/787 psf) from the 172 transactions registered with URA as of Jan 2016, and we expect a revenue contribution of SGD351m in FY18.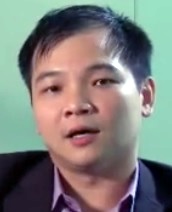 Maintain BUY
SingHaiyi has at times been 'misrepresented' as a S-chip company, despite not having a single property in China.
We hold the view that its beaten-down share price over the past few months due to China's stock selloff and economic concerns are overdone.
Reiterate BUY with an unchanged RNAV-derived TP of SGD0.14.

- Ong Kian Lin (photo)
More overseas exposure to lift earnings
With progressive recognition of Pasir Ris One this year, SingHaiyi thus has lesser exposure to Singapore. The Singapore property development segment makes up 27% from 38% previously, while SG, US and Malaysia will now constitute 65%, 31% and 4% of FY17 RNAV exposure respectively.

With the slowdown in the domestic front, we are awaiting more accretive acquisitions from overseas to drive future earnings. Any tweaking of Singapore property cooling measures in 2H16 will also offer further catalyst to drive share price.
Value in current share price
Parent group Haiyi Holdings has acquired c.11m shares (figure 6) of SingHaiyi in the open market since 30 Nov 2015, with the latest transaction on 28 Jan 2016.

With a financially-strong sponsor and limited downside risk at current levels, we see value in the stock.