Excerpts from analyst's report. This is a non-rated report.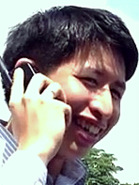 KGI Fraser analyst: Joel Ng (left)

Swiber's (SWIB SP) record orderbook of US$1.4bn and maturing debt will put pressure on its balance sheet, thus increasing the risk of coming back into the market to raise cash.



Squeezing margins further. As Swiber's latest contract win value was at least 30% lower than the next bid, we do not expect profitability to be high. Together with the US$700m order win in Dec-14, its orderbook is now at record high of US$1.4bn. However, these large projects are located in areas unfamiliar to Swiber and significant risks may be posed.

Cash tied down in working capital. Swiber may need minimum US$435m over the next 2 years for working capital and capex, as the enlarged orderbook may require another US$218m working capital and capex p.a. assuming capex slows to US$30m p.a. (4 years capex avg: US$150m p.a.).

If US$390.3m of cash can be freed from its FY14 net working capital, the working requirements over FY15-16 may still dwindle the US$176.1m of cash on hand to US$131m. The remaining cash of US$165m (if we include SS$46m from rights issue) may be insufficient to pay for other liabilities, such as US$349.4m of current debt and S$305m of bonds maturing in 2016.

Increasing debt burden with financing risks. Net gearing has spiked up to 1.49x debt/equity in FY14 even while the business outlook deteriorated. We see significant risks in 1) being shut out of the bond markets, 2) refinancing risks of its maturing bonds and 3) hefty interest payment.

Weak business fundamentals. Its cash conversion cycle has been declining for the past 5 years (from 4x to 187x) as it basically funds its customers. We believe this is unsustainable given that Swiber may not refinance its debt at the same rates, which will put pressure on margins.

First round of rights in last month issued might not be enough. Swiber has already raised US$46m from the rights issue last month. However, given S$95m, S$305m and S$660m debt maturing in FY15, FY16 and FY17, Swiber may likely face a funding shortfall especially from FY16. Short of divesting the core assets, more rights issuances may be raised.