SELDOM DO you see as many as four insiders deciding to buy shares of their company at around the same time.

At Swissco Holdings, that has happened in the wake of a sharp fall in the company's share price -- from the peak of $1.11 cents on 1 Sept 2014 to 47 cents this week.

It's, in turn, a casualty of the recent plunge in oil prices.

In aggregate, four insiders bought 433,000 shares -- an insignificant quantity, though. Perhaps they are just sending out a small signal to the market.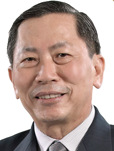 Tan Fuh Gih.» 29 Dec 2014 and 23 Jan 2015:On each of these days, senior executive director Tan Fuh Gih -- brother of oil & gas tycoon Tan Kim Seng -- bought 100,000 shares at 53 cents and 48.77 cents, respectively.

That boosted his stake to 96,520,329 shares, or 14.375% of the company.

»23 Jan 2015:Executive director and Chief Investment Officer Kelvin Tang bought 50,000 shares at 48.50 cents. This is his maiden holding in Swissco.

» 6, 14, and 19 Jan 2015: On each of these days, Chairman Lim How Teck bought 50,000 shares at 50 cents, 48.5 cents, at 44 cents, respectively.

The purchases raised his stake to 200,000 shares.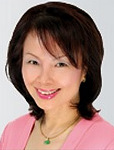 Madeleine Ho.»20 Jan 2015: Independent Non-Executive Director Madeleine Ho bought 33,000 shares at 44.38 cents.

These are all the shares she holds directly -- but she isdeemed to be interested in 1,117,000 shares of Swissco Holdings held through DB Nominees.

Company outlook statement on 12 Nov 2014 by then-chairman Tan Fuh Gih: "Analysts and industry watchers have cautioned that the sector faces certain challenges such as oversupply of rigs. As such, day rates may also be impacted should oil prices continue to fall and major oil producers choose to cut back on spending – actions that may exert pressure on the deep-water segment as it is more costly.

"Swissco's drilling and service assets are for shallow waters and the majority of them have firm long-term contracts with National Oil Company as our end client, so we would be less affected by the volatile environment. Having raised S$100.0 million, we have built a strong war chest that will allow us to seize opportunities that fit into our strategic growth plans. Together with the expansion of our OSV fleet, we are confident that these fundamentals and our unique business model will enable us to remain resilient."

Recent story on Swissco: CIMB: Small-cap top picks for 2015