START-UP INCUBATOR Trendlines Group, which listed on SGX in Nov 2015, has added two medical start-ups to its portfolio, bringing its portfolio company count to 47.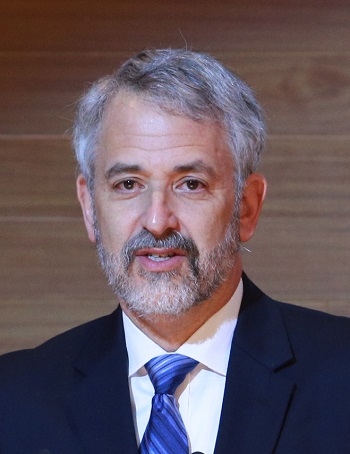 "Saviva Capital's great depth of industry knowledge and experience adds to their value as contributors of capital," said Trendlines Group Chairman and CEO Steve Rhodes. Photo: CompanyThe additions are:

» Tandem Technologies, which is in the gastroenterology space, is developing a device for more efficient removal and retrieval of polyps in the colon, with the goal of a near 100% retrieval rate.
A colorectal polyp is a polyp (fleshy growth) occurring on the lining of the colon or rectum. Untreated polyps can develop into colorectal cancer.
Trendlines has subscribed for a 48.8% fully-diluted share stake in Tandem Technologies.

» Zeev Implants, which is in the dental market, is developing a modular dental implant to solve the most common sources of dental implant problems and diseases, including peri-implant disease, without the need to remove or replace the implant.

Peri-implantitis is the destructive inflammatory process affecting the soft and hard tissues surrounding dental implants.
The special implant can be integrated into existing implants. The implant is patented in Israel, and is awaiting the grant of patent rights in the United States and Europe.
Trendlines has subscribed for a 49.8% fully-diluted share stake in Zeev Implants.



JV with Saviva Capital to form incubator


On 9 December, the Group announced that it has inked a MOU for a joint venture with Saviva Capital, an investment firm based in Boston, to operate an OCS-franchisee incubator focused on agriculture and food technologies.

Saviva has committed to invest US$9.2 million in the JV as follows:
US$4.2 million will be invested over 10 years into the incubator and the balance US$5 million will be direct investments in the incubator's start-ups in agriculture and food.

Saviva is focused on renewable businesses that deal with cost-effective production and efficient management of essential resources such as food, energy and basic materials. It holds non-substantial stakes in the Group.



Renewal of OCS franchise
Separately, the Group's incubator, Trendlines Medical – Migav, has on 15 December received formal notice of the renewal of its incubator franchise for the next 8 years until the end of 2023, from the Office of the Chief Scientist (OCS) of the Israel Ministry of Economy.
Under the terms of the new franchise, the OCS will provide Trendlines Medical with New Israel Shekels 4.94 million (about S$1.80 million) operating grant over the life of the franchise and Trendlines Medical is required to spend at least NIS10.08 million on the incubator over the franchise period.