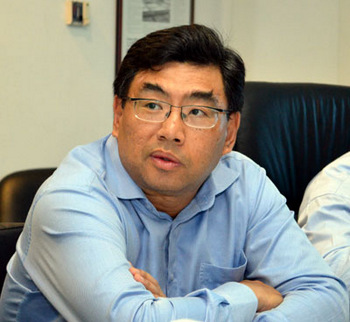 MTQ Group CEO Kuah Boon Wee. NextInsight file photoMTQ CORPORATION'S acquisition of leading pipe support solutions provider, Binder Group, has helped boost the Group's 2QFY2015 revenue by 24% year-on-year (to S$80.3 million). But it caused a dip of 3% in net profit to S$5.3 million.

The Group is declaring an interim dividend of 2.0 cents per share, unchanged from the previous year. This, however, is an effective increase of 20% after taking into account the 1-for-5 bonus share issue earlier this quarter.
The following are the positive highlights for the quarter.
>> Higher revenue from Neptune Marine Services

>> Higher revenue from MTQ Bahrain, with a turnaround into profitability year-to-date

>> Gross profit increased by 10% to S$26.3 million.

>> Cash increased by 19.7% to S$44.8 million

>> Net gearing decreased by 6.2 percentage points to 10.6%

The following resulted in the dip in net profit.

>> Lower margins from the Group's oilfield engineering business in Singapore

>> Higher staff costs due to the inclusion of Binder

MTQ sees upside potential for Binder. "We are looking into expanding Binder's product offering in Indonesia," said MTQ Group CEO Kuah Boon Wee at a teleconference with analysts and fund managers on Thursday after the close of the market.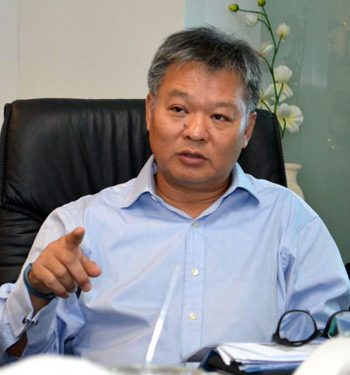 CFO Dominic Siu. NextInsight file photoBelow is a summary of questions raised at the telecon, and the answers provided by Mr Kuah and CFO Dominic Siu.

Q: What are the kinds of projects that Binder is currently chasing?

We are trying for projects on LNG in Singapore, offshore LNG in Australia, and projects in the Middle East. There are also some mining developments in Australia, LNG reprocessing plants in the US, and shale projects.

Q: What profits did MTQ Bahrain achieve in this quarter (2QFY2015)?

MTQ Bahrain was loss-making in 1QFY2015. It was profitable in 2QFY2015 and marginally profitable in 1HFY2015.

Q: Was there any significant one-off activity that contributed to MTQ Bahrain's good performance?

It is a steady ramp-up of activity and constant improvement in execution. The challenge of finding good workers and supervisors remains. We are trying to reach the critical mass where our cost structure will become more efficient.

Q: What is your sense of the oil price?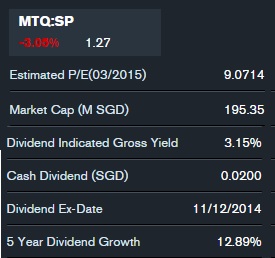 Bloomberg dataThe oil price is not driven by underlying demand. It is driven by politics. What I've observed is that the Saudis are committed to ramp-up in production, and dominating the physical side of the business.

Q: Why were margins slightly compressed in 2QFY2015 (down 4.1 percentage points year-on-year at 32.8%)?

Most of the margin pressure come from Singapore. We had one or two new projects that we encountered a learning curve on. There was also competitive pressure that resulted in lower revenue.

Recent story: MTQ: Multiple Organic Drivers For Better Quarters Ahead