Time & date: 3 pm, 21 Oct 2014

Venue: AusGroup office, 36 Tuas Road


AT AUSGROUP'S AGM last week, its management assured shareholders that the infrastructure solutions provider has turned around.

It returned to profitability in 2QFY2014 to 4QFY2014 after incurring a net loss of A$15.1 million in 1QFY2014 due to a mining sector downturn.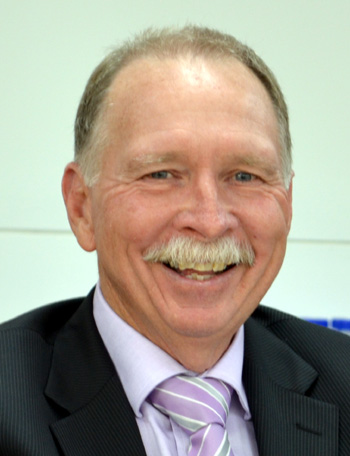 CEO Stuart Kenny. NextInsight file photo"We have been able to stop the operating losses over the past 9 months and stabilize the Group," said AusGroup CEO Stuart Kenny at the AGM, when he summarized the highlights of the Group's progress in the past year.

"Demand from all sectors related to mining in Australia was coming down rapidly. There was a change of market dynamics in the market place across all our operations in Australia. We understood what was happening and refocused our business on our traditional area, which was LNG services.

Strong orderbook

"In February, we announced that we secured a A$174 million contract for scaffolding services and scaffolding supply for the Ichthys LNG project near Darwin.

"Just a couple of weeks ago, our joint venture with Meisei Industrial of Japan secured a A$197 million contract to provide painting, surface protection, fireproofing and industrial insulation works to the same project.

"In September last year, we announced a contract from Woodside for the upgrade of their Karatha gas plant.

AusGroup's order book was A$480 million as at 10 October.

"In February this year, we appointed a new executive manager, Mr Paul Birighitti, for maintenance. He built up our team at Woodside.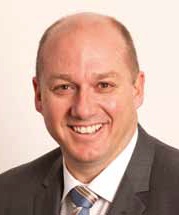 Executive general manager Paul Birighitti. Company photo"Every couple of months following his appointment, we have been able to make announcements on obtaining the purchase order for shutdown and upgrade work on the gas plant.

"That work is recurring revenue on a 3-year term with an option of extension by another 2 years."

New service for a wider customer base

"We are able to tap into Ezion's Australian oil & gas customers," he added, referring to Ausgroup's acquisition of marine supply base and logistics provider, Ezion Offshore Logistics Hub in July.

"Part of that is the international port off Darwin with deep water access. We are expanding our service capability by building a fuel storage terminal there," he said.

Below is a summary of questions raised at the AGM and the replies provided by Mr Kenny, CFO Gerard Hutchinson and the independent directors.

Q: What measures have been taken to contain the losses?

We reduced our headcount and 'right-sized' the business with respect to the market available to us. We also relocated premises in Perth to a cheaper facility. And, we've taken some costs out of the business.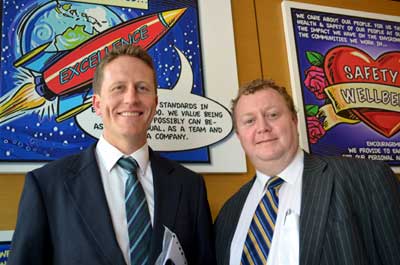 Independent director Grant Pestell (left) and CFO Gerard Hutchinson. NextInsight file photoQ: What was the A$420,000 of service charges in related party transactions in legal fees?

The majority of our revenue currently comes from our Australian operations. We are taking steps to list on the Australian Stock Exchange.

Some legal services were provided by Murcia Pestell Hilliard, of which independent director Grant Pestell is a partner.

The A$420,000 was fees for legal counsel on how to feasibly delist from Singapore and list in Australia.


Q: In the light of the losses (FY2014: A$11.9 million net loss) by Ausgroup, are the directors' fees (FY2014: A$1.7 million) too high for a company of this market cap (S$230 million)?

AusGroup's directors fees in Singapore are lower than fees typically paid to directors in Australia. Half of AusGroup directors are Singaporeans and the other half are Australians. Both have to travel between the two countries.

The fees are based on the number of meetings. We are now budgeting for 3 more meetings a year because of our partnership with Ezion.

There has been no increase in meeting allowance. Board fees has been kept constant over the past years. In previous years, our board membership was 7.5. This year, we have 8.

The board's aim is to keep the cost and number of meetings at its lowest.

Q: What was fee paid to auditors last year?

We paid S$430,000 for audit services, considerably lower than in the previous year.


Recent story: AUSGROUP: Turning The Corner With Rising Order Book