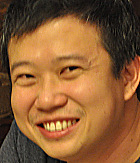 This article by Jacky Lee (left) was first published on www.nracapital.com, and is reproduced with permission.

SOUND INVESTMENT HOLDINGS, a wholly-owned subsidiary of CapitaLand Limited (CapitaLand), has launched a voluntary conditional cash offer (Offer) of approximately S$3.06 billion for CapitaMalls Asia Limited (CMA) with a view to delist CMA.
The Offer is for the remaining ordinary shares of CMA that CapitaLand does not already own and is conditional on receiving acceptances such that CapitaLand holds more than 90.0% of CMA. CapitaLand currently holds approximately 65.3% of CMA.
The Offer price is S$2.22 in cash for each CMA share. It represents a premium of 27.0% to the one-month volume-weighted average price (VWAP), and a premium of 20.7% to the net asset value per share of CMA and its subsidiaries (CMA Group) as at 31 December 2013.

The Offer price will be reduced for any CMA dividend or distribution on or after the announcement date, including the currently proposed CMA final dividend of S$0.0175 per share for FY2013.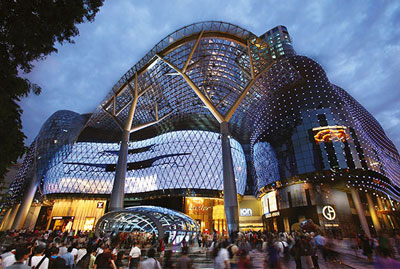 Iconic Orchard Road retail mall Ion Orchard is jointly owned by CapitaMalls Asia and Sun Hung Kai Properties. Company photoThe Offer will be funded through a combination of internal cash resources and borrowings of CapitaLand and its subsidiaries (CapitaLand Group), excluding those of CMA Group.

The press statement from CapitaLand can be viewed here.
Valuation
CapitaMalls Asia owns 105 shopping malls valued at S$34.3 bn as of Dec. 31. CapitaLand believes the privatisation can fully integrate CMA significantly to enhance its competitive strengths in integrated developments, to simplify its organisation structure, increase its financial flexibility and scale and unlock shareholder value and achieve synergies.

Temasek Holdings owns 39% of CapitaLand.
CMA was listed in November 2009 with offer price of S$2.12 per share. For some comparison to its current data, see table on the right:

Based on the data analysis, we view that CapitaLand has a good deal if it's successful in taking over CMA at S$2.22.
This offer works out to about 1.2x CMA's book value as compared to 1.5x PBR at its lPO.

On the whole, S$2.5bn fund raised in 2009 + accumulated net profit S$2.6bn – accumulated capex since IPO S$1.5bn – accumulated dividend S$428m is almost equal to its S$3.1bn offer consideration.

As at FY2013, CMA's net gearing has significantly improved from 1.8x before IPO to 0.22x. We believe the move will be positive for CapitaLand.
Given the small premium to its IPO price and an average of only 1-2% dividend yield per year, IPO investors may want to reject the offer if they are still holding on to its shares.