Recent moves by smart money...

Alan Wang emerges as Memstar substantial shareholder

ASDEW ACQUISITION founder Alan Wang has emerged as a substantial shareholder in Memstar Technology with a 5.3% stake after he paid more than a million dollars for Memstar shares this week.

On 6 Jan, he acquired 11.888 million Memstar shares (0.4476% of the issued capital) at about 10 cents each from the open market, bumping up his interest over the 5% threshold that makes shareholding disclosure mandatory.

Memstar's stock price has rocketed 47% over the past 3 weeks, hitting a high of 11 cents on 6 Jan, the day when Mr Wang made his latest transaction.

Memstar is currently in a supplemental agreement with SGX listed United Envirotech (UEL), which will see UEL acquiring Memstar's businesses and assets for S$293.4 million.

The acquisition will make the combined entity a vertically integrated water solutions provider with enhanced competitiveness, leveraging on both Memstar's proprietary membrane technologies and UEL's strong engineering and marketing capabilities.

25% of the consideration will be satisfied by about S$73.4 million in cash and the balance 75%, or S$220.1 million, through the issuance of about S$200.1 million UEL shares.

Post acquisition, Memstar will become a shell company, with cash and shares in UEL as its key assets.

Memstar's recent price surge could partly be due to investors betting on it becoming a RTO candidate like Hankore Environment Tech, whose stock price surged over 50% in 2 weeks after it announced a RTO deal with China Everbright on 30 December.

Mr Wang currently holds 10.28% in Hankore, according to Bloomberg.
Recent story: UNITED ENVIROTECH To Acquire Memstar For S$293.4 M
---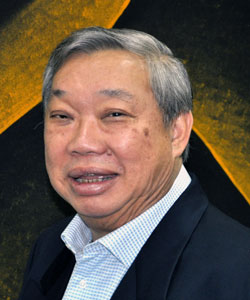 Stamford Tyres President Wee Kok Wah. NextInsight file photoStamford Tyres President buys 2 million shares

STAMFORD TYRES President Wee Kok Wah has acquired 2 million of his company's shares (0.8489%) at 45 cents each in a married deal.
The transaction was made on 6 Jan at a premium of 7% to the market price of 41 cents that day.

Stamford Tyres has been trading at 42 cents or less since 30 May last year, but jumped to 43.5 cents on 7 Jan, one day after the married deal was completed.

Mr Wee has accumulated his company's shares frequently over the years, which is a vote of confidence in its intrinsic value.

Last year, Mr Wee acquired a total of 518,000 Stamford Tyre shares.

With the latest acquisition, he now has a total interest of 38.7% in the company.

Stamford Tyres is one of the largest independent tyre and wheel distributors in Southeast Asia with distribution centres in Singapore, Malaysia, Thailand, Indonesia, Hong Kong, China, India, Australia and South Africa.

In October last year, it appointed Al Habtoor Motors to distribute its proprietary premium value tyre brand Sumo Firenza in the United Arab Emirates.


Recent story: STAMFORD TYRES, Q&M, OXLEY: Doing Good For The Less Fortunate