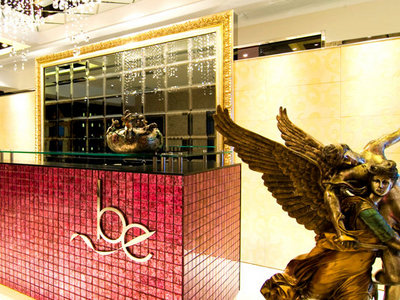 The "be" chain is one of the brands under Modern Beauty's umbrella. Photo: Modern BeautyMODERN BEAUTY 6M revenue 434 million hkd

Modern Beauty Salon Hldgs Ltd (HK: 919) held its April-September revenue relatively steady at 434 million hkd, which represents a slight 0.5% decline from year-earlier levels.

The beauty, facial and slimming services and products supplier saw its six-month net profit slip 16.5% year-on-year to 36.6 million hkd.

"While we remain optimistic on future prospects, the operating environment nevertheless remains challenging, labor costs continue to rise and rental expenses are seeing ongoing rises," said Modern Beauty Chairperson and CEO Ms. Joyce Tsang Yue.

Modern Beauty recommends an interim dividend of 2.5 HK cents.

Gross receipts from sales of prepaid beauty packages in the April-September period increased by 1.7% to approximately 394.1 million hkd.



Modern Beauty kept its interim revenue relatively stable."With our beauty and facial and slimming services still primarily focused on the female market, inroads were made into expanding our reach into a broader demographic, including more male customers and a wider overall age bracket.

"That being said, with an increase in the female working population in Hong Kong, beauty and facial and slimming services are becoming increasingly popular," said Ms. Tsang.

As of September 30, Modern Beauty operated a total of 43 service centers in Mainland China, Taiwan and Hong Kong, with 14 and 3 beauty service centers in Singapore and Malaysia, respectively.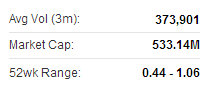 Modern Beauty recently 0.61 hkd"Customers nowadays have higher expectations towards product and service quality as well as the effectiveness of the treatments.

"With extensive years of experience in beauty and wellness services, Modern Beauty is committed to providing our customers with safe and effective beauty and wellness services," Ms. Tsang said.

Modern Beauty's customers in Hong Kong increased to approximately 335,500 over the six-month period, up 8.7% year-on-year.

"This is a testimony of the success that the Group's brand has enjoyed in attracting new clientele in a mature market as the status and purchasing power of women in Asia have been substantially enhanced with a growing demand for beauty and facial and slimming services.

"Modern Beauty has seized this opportunity to tap into the Mainland China, Singapore and Malaysia markets, and our business has developed smoothly so far," Ms. Tsang added.


---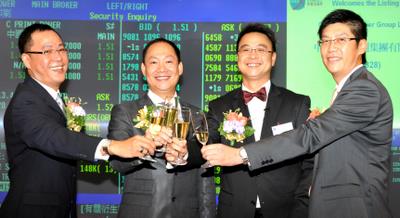 China Print Power listed in Hong Kong in July 2011. From left: retired Executive Director Kwan Wing Hang; Executive Director Chan Wai Ming; CEO and Executive Director Sze Chun Lee and Executive Director Lam Shek Kin. Photo: CPPCHINA PRINT POWER buys 55 million hkd gas asset

China Print Power Group Ltd (SGX: B3C; HK: 6828) saw wholly-owned subsidiary Goldlink Capital Ltd acquire a natural gas asset for 55 million hkd.

Goldlink will own 60% of the entire issued share capital of a newly-formed joint venture whose principal assets are a compressed natural gas (CNG) main station and a CNG satellite station.

"We are principally engaged in the printing business and sales of paper and leather products.

"However, we consider seeking suitable investment opportunities from time to time to diversify our existing business portfolio and engage in new lines of business with growth potential," said China Print Power CEO and Executive Director Mr. Sze Chun Lee.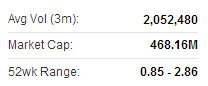 CPP recently 2.24 hkdHe added that given the continuous and steady economic growth in the PRC, domestic consumption of alternative clean energy is expected to continue to increase and the use of natural gas (both CNG and LNG) grows more common and is welcomed by the public.

"We consider prospects for the gas business in the PRC to be promising and believe that the acquisition provides a prime opportunity for the group to enter the natural gas business in the PRC and diversify our revenue stream, which is in the interest of our shareholders as a whole."


---

See also:

Sitting Pretty: MODERN BEAUTY Looking Good

CHINA PRINT POWER Reduces H1 Loss