Main reference: Story in Sinafinance

A CHINA MARKET watcher says returns of 30 times are possible... provided you've got a decade's worth of patience.

China's benchmark Shanghai Composite Index is currently at levels 8% higher than a year earlier.

However, the chief tracker of shares listed in Shanghai and Shenzhen has been whipsawing its way through most of 2013, and shareholders are naturally looking for something solid to clasp onto amidst such choppy waters.

The fact that the Index dropped below the psychologically-key 2,200 level on Friday doesn't do much to inspire confidence.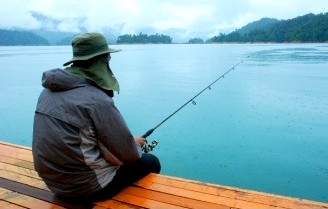 Patience is a virtue in A-share investing, especially if you want to boost your earnings by 30 times and endure stormy weather at times. Photo: 168xieziA Chinese sales manager in a major city has been watching the markets closely for the past decade and determined – through careful observation – that just a fifth of A-share investors have likely come away on the winning side since 2003.

He's concluded that among this lucky 20%, there are two distinctly different groups who emerge from the fray with fatter wallets.

There are those that jump from share to share, and company to company, in something intermediate between educated guesswork and the randomness of a dartboard mentality, to finish ahead of the pack at the end of the day.

The other type of winning investor commits to the requisite amount of due diligence research, and then essentially sticks to a select few feathers in his portfolio cap, riding them confidently into the night.

For those who pick right, their star portfolio performers become in essence a monthly salary from selected companies.

In other words, they put in the long hours of research, choose a handful of firms that they feel are undervalued and will be carried forward over the coming years by supportive policy and uplifting demand trends, and cash in on healthy returns on investment (ROI) when the time for goodbyes arrives.

While not verifiable by empirical evidence, there are several cases where an individual putting most of their chips on one particular counter back in 2003 would today be looking at a warchest 30 times bigger than a decade on.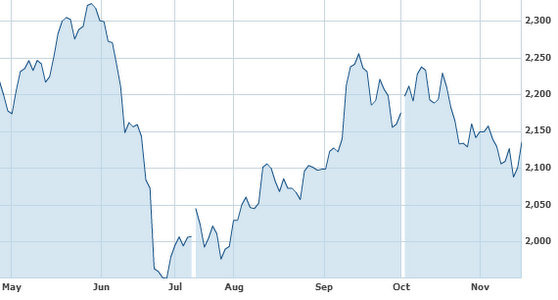 The Shanghai Composite has been whipsawing its way through most of 2013, and shareholders are naturally looking for something solid to clasp onto in such choppy waters.
Source: Yahoo Finance

The year 2008 was a watershed one for investors, which is natural given the bottoming out of global markets at the time following the financial meltdown on Wall Street.

The big boys – the high cap retail investors as well as the surviving institutional players – still had their shirts on their backs when the dust from 2008 settled.

Patience and perseverance were keys as these stoic investors held down the fort as the tempests raged outside.

It's a bit akin to something out of Warren Buffett's playbook – staying calm in the face of tumult, and emerging from maelstroms with a winning product ready to meet the next mega-challenge.

Those who steadfastly refuse to follow the herd during mass migrations and stay put also fervently defend their actions, saying there is no rule that says we must all be lemmings and rush over the precipice when the consensus urges so.

Also, successful investors that have a decade of patience on their hands are less likely to jump aboard the theme train du jour.

In other words, they can work for two firms – the one they commute to every morning, and the soldier in their portfolio that essentially ensures them a second stable salary.

By definition, winning investors with a long-term buy-and-hold strategy tend to be responsible businessmen and employees during their day jobs.

And by having such a religious devotion to ferreting out the underappreciated winners in the market – and then sitting on them for a decade or so without panic – they are able to see ROIs of up to 30 times when all the chips are on the table.

Patience is indeed a virtue, as the saying goes, and perhaps that is no more true than in China's topsy-turvy equity markets.


---