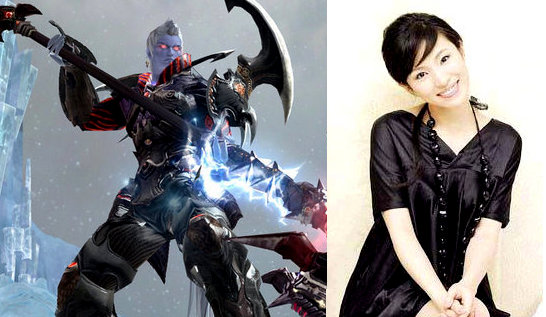 Ms. Luo Qianqian (right) co-founded gaming play Shanda in 1999, and is nearly a US dollar billionaire these days despite the battlefield of competitors. Photos: Shanda, jingyang

LUO QIANQIAN, co-founder of Nasdaq-listed online gaming play Shanda Interactive, is worth nearly one billion usd. The successful but highly secretive 33-year-old woman is the brains behind a lot of the games we play.

Still in her early thirties, Ms. Luo has already built up quite a resume, currently serving as a board member on the interactive gaming firm she founded in 1999 with her husband – Mr. Chen Qianqiao – who serves as the company's president.

Shanghai-based Shanda listed on the Nasdaq in 2004 during a surge in Chinese tech firms going public in New York at the time.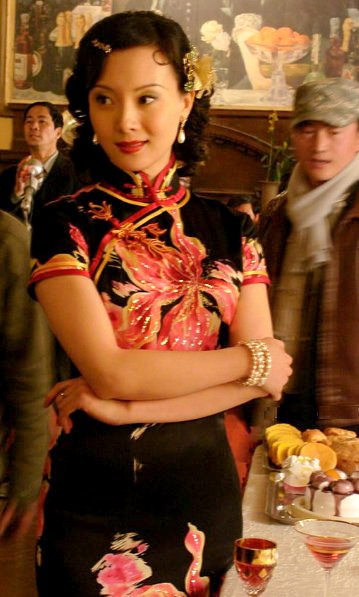 Ms. Luo Qianqian, co-founder of gaming play Shanda, has never given a media interview but doesn't mind coming out to play at times. Photo: tj20Shanda has evolved to differentiate itself from garden variety Chinese online gaming plays, having diversified over the years into a publisher of online books.

It is also a core designer and operator of traditional shoot-em-up, fantasy and adventure games appealing to millions of mainly young people looking for a bit of escapism.

Some of the interactive games in Shanda's portfolio are already household names within China's massive gaming community, including AION, MapleStory, The World of Legend, Magical Land, Warlord of the Three Kingdoms and the aptly-named Shanda Rich Man.

Shanda's diversification into publishing – with a decided prejudice in favor of Chinese writers touting traditional cultural and fantastical themes – probably has a lot to do with the young Ms. Luo's upbringing, which in and of itself is worthy of fairy tale status.

She was born in 1980 in the northern Chinese province of Hebei, the daughter of a successful chemical firm chairman.

The year 1999 was a monumental one for her.

Not only did the then 19-year-old meet her future husband in July of that year, but a mere two months later, they were calling one another husband and wife.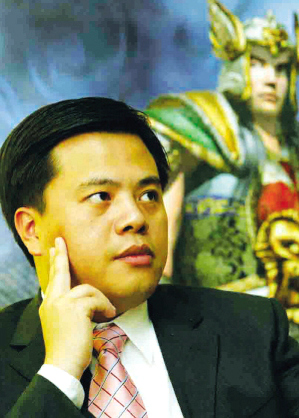 Ms. Luo Qianqian and husband Mr. Chen Qianqiao (above) co-founded Shanda and currently call Shanghai home. Photo: xhbyDespite the whirlwind courtship, the marriage went off without a hitch, with the full blessing of all four parents.

And despite her fortune and fame this past decade, Ms. Luo has never given a media interview, preferring instead to let her actions, deeds and success speak for themselves.

Shanda President Mr. Chen is a very smart man.

Not only was he recently declared China's 10th richest individual but his choice in brides turned out to be a turning point in his professional career.

He reportedly received a major chunk of startup investment capital from his new father-in-law in 1999 – the same year he and his newlywed wife established Shanda in Shanghai.

A few years later, when Mr Chen was himself a very rich man and the darling of the nation's millions of dedicated gamers, he repaid his father-in-law's kindness with interest – pumping a major investment of his own into his wife's father's chemical business.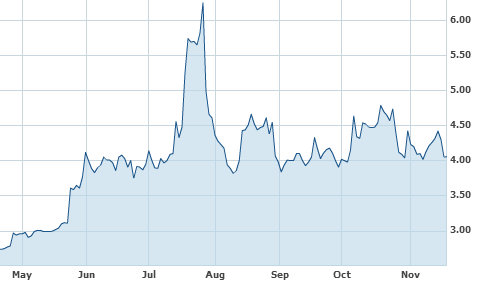 Shanda's recent Nasdaq share performance. Source: Yahoo Finance

He knows how lucky he is – both in his heart and his wallet – to have married such a woman, who bore him a daughter in 2001.

"I was reading a book, and Qianqian was playing with our daughter near the window and I was suddenly prompted to put down my book and ask my wife... If 10 years ago a fortune teller told me that today I would be sitting in this big house, reading a good book, watching my beautiful wife play with our adorable daughter, I would think I was the luckiest man in the world.

"So I always feel uncomfortable when people say I am super-rich, a baron or a gaming magnate, because I feel the most fortunate and blessed just by being with you two," he once said to his wife.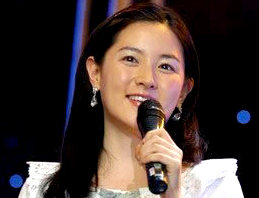 Shanda board member Ms. Luo Qianqian promotes a relaxed working environment. Photo: tj20The workaholic, mega-successful and very rich couple also are famously dedicated to their small family, and are known for going full bore Monday thru Friday but taking weekends off to savor family life.

Ms. Luo is herself no stranger to the ins and outs of finance and investment nor to the lifestyles of the rich and famous, and earning a degree from the Financial and Banking Institute of China.

She also got her feet wet at an early age in the world of management as project manager at the investment banking department of Kinghing Trust & Investment.

Ms. Luo may have helped set up one of China's top virtual reality worlds, but at work she definitely keeps it real and is grounded in reality.

"We're all quite young here and we have the habit of calling her Qianqian," said an employee of Shanda, referring to Ms. Luo's given name and relaxed demeanor.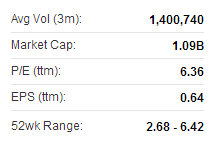 Shanda recently 4.06 usdAnother worker said Ms. Luo is down to earth when it comes to her management style.

"She doesn't have any airs about her which makes for a very relaxing, low-key workplace."

That sounds like the perfect environment to allow the creative juices to flow – exactly the sort of recipe for success that an online game designing play needs.

"She even remembers a lot of our birthdays, and will make a few calls if we have plans to travel abroad for study," said another worker.


---

See also:

WANG JIANLIN: China's Richest Man A Global Spendthrift?


For more on Ms. Luo Qianqian, see:

http://info.gongchang.com/b/main-2011-10-20-420335.html

http://www.tj20.com/ent/2011/zatan1343.html

http://news.duowan.com/1006/139660727354.html