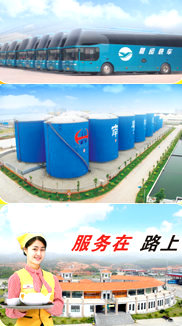 Photos: YueyunGUANGDONG YUEYUN: H1 bottom line jumps 23%

Guangdong Yueyun Transportation Co Ltd (HK: 3399) saw its interim net profit rise 22.6% year-on-year to 68.6 million yuan.

The leading expressway-related services provider in South China's Guangdong Province reported first half revenue of 2.63 billion yuan, down 9.8% from the year-earlier period.

The top line decline was mainly due to motor vehicle transportation and auxiliary services being affected by the transfer of three companies, including Meizhou Yueyun in June 2012, and the policy of changing from a business tax to value-added tax, resulting in a year-on-year decrease in revenue of 142 million yuan.

Guangdong Yueyun, which is primarily engaged in passenger motor vehicle transportation and auxiliary services, materials logistics services and expressway-related services, also announced a completion in the change of its company name.

Formerly called Guangdong Nan Yue Logistics Co Ltd, Guangdong Yueyun Transportation Co Ltd's new name highlights the firm's main business and competitive strength as a Hong Kong-listed flagship of Guangdong Provincial Communication Group (GPGC).

Management said Yueyun Transportation has benefited from strong backing from parent GPGC as well as a proactive push for corporate integrations and acquisitions.





By the end of 2012, Guangdong Yueyun completed a strategic business restructuring to acquire its parent's Guangdong Vehicles Transportation Group Co Ltd and swapping out the low profit margin intelligence transportation business.

The strategic business restructuring broadened Yueyun's earnings base and further expanded its business network in the road transport industry, now making Yueyun's core business more focused post-restructuring.


Yueyun's Hong Kong shares have been on a run this summer.     Source: Yahoo Finance

"Upon completion of our reorganization at end-2012, Yueyun began to consolidate the various businesses according to the guiding principle of network-based, brand-based and chain-based operations so as to materialize the synergies among different businesses.

"In addition, we strengthened our internal controls and management with emphasis on cost controls and thus we successfully achieved significant growth in operating results for the first half of 2013 as compared to the same period in the previous year," said Yueyun Transportation Chairman Mr. Liu Wei.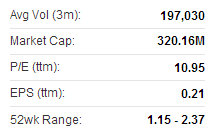 Yueyun recently 2.32 hkdHe added that Yueyun would continue to consolidate and expand its core business operations after the change in the company name.

"The passenger business in particular will become the long-term development focus on scale-based and network-based principles."

Guangdong Yueyun Transportation Co Ltd (HK: 3399) is principally engaged in the provision of motor vehicle transportation and auxiliary services, integrated logistics services and expressway-related services. It was founded in 1999 and listed on the Hong Kong Stock Exchange in 2005. The controlling shareholder of the Company is Guangdong Provincial Communication Group Co Ltd (GCGC), a state-owned enterprise established in the PRC. Currently, the principal businesses of the Group are: (1) motor vehicle transportation and auxiliary services, mainly including transportation services within Guangdong Province, interprovincial transportation services and cross-border transportation services between Hong Kong and Guangdong Province, as well as traffic rescue and operation of passenger and cargo terminals; (2) material logistics services, mainly including logistics management of construction materials for expressways and other large-scale infrastructure projects; and (3) expressway service zones operation and related auxiliary services, such as operating food and beverage networks, convenience stores, petrol stations, vehicle repair and outdoor advertising for expressways. The Group's business also includes the operation and toll collection at Tai Ping Interchange in Guangdong Province.


---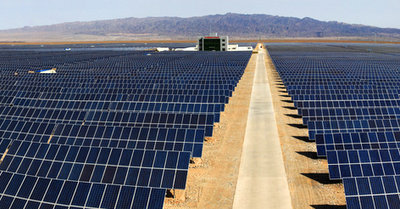 Hong Kong-listed Goldpoly recently signed a deal to add 400 MW to its solar energy capacity.      Photo: GoldpolyGOLDPOLY acquires 400MW solar plants

Goldpoly New Energy Hldgs Ltd (HK: 686), whose largest shareholder is China Merchants New Energy Group (CMNE), has entered into an agreement with six Chinese enterprises for the acquisition of 400MW of solar power plants, subject to the fulfillment of certain conditions, said Mr. Alan Li, Director of CMNE and Executive Director/CEO of Goldpoly.

The six Chinese enterprises are GD Solar Co Ltd, NARI Tech, GUODIAN Inner Mongolia New Energy, Poly Solar Tech (Beijing), Forty-eighth Research Institute and China Development Bank Inner Mongolia Branch.

According to the agreement, GD Solar, NARI, GUODIAN Inner Mongolia New Energy, Poly Solar Technologies and Forty-eighth Research Institute will build solar power plants in China.

GD Solar will conduct engineering, procurement and construction (EPC) activities and own 100% equity in the projects.

Meanwhile, Goldpoly will acquire the projects from GD Solar after the solar power plants are connected to grids and have passed inspections.

Goldpoly will acquire from GD Solar certain completed solar power plants with an aggregate electricity generation capacity of approximately 400MW.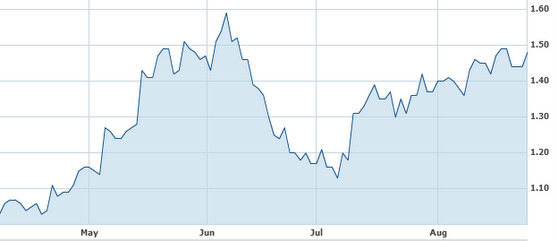 Goldpoly's Hong Kong shares have been on a sustained climb of late.    Source: Yahoo Finance

CDB will provide financing support for the projects.

"We believe that by leveraging industry experience along with the commitment of photovoltaic industry peers of all parties, we will work together to enhance the industrial process as well as to achieve a greener level of social responsibility.

"Goldpoly will continue to expand its footprint in the solar power business through these projects and to become one of the world's leading photovoltaic power plant operators, while striving to achieve the dream of building green homes," Mr. Li added.

Goldpoly New Energy Hldgs Ltd is engaged in the investment, development and operation of solar power stations in the PRC, and has a polysilicon solar cell factory in Quanzhou, Fujian Province, PRC. The Company is listed on the main board in Hong Kong (stock code: 686). On 10 June 2013, the Company completed the acquisition of China Merchants New Energy Hldgs Ltd, a company focused on the investment, development and operation of solar power stations. Following the acquisition, China Merchants New Energy became a wholly-owned subsidiary of the Company. The Company turned a new page of development since then, and commenced to fully integrate its solar power stations businesses to create a leading global operational platform for photovoltaic power stations.


---

See also:

COMTEC A 'Buy'

SOLARGIGA CFO: 'Positive Gross Margin Seen'