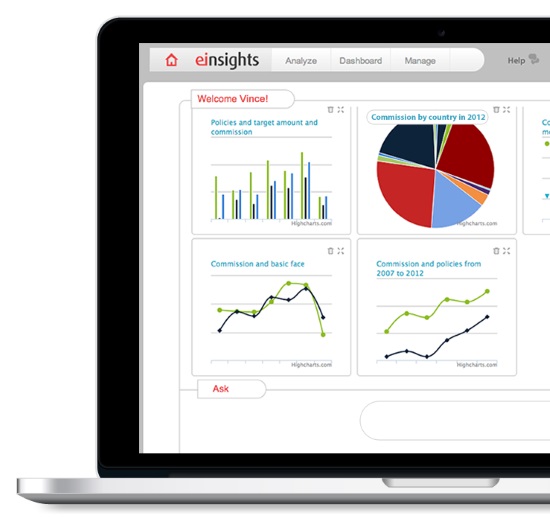 Einsights, a mobile business analytics tool for SMEs, has an intuitive user interface that caters for the simultaneous upload and analysis of multiple data sources from finance, to marketing, inventory and website data.

EVERY CEO needs to know where the company's cash is coming from and where it is going to.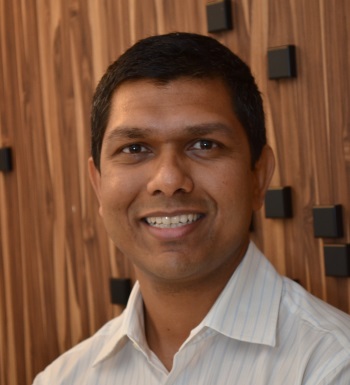 Einsights has operations in 7 countries, with CEO Sandeep Rao based in Australia. Photo by Sim Kih"There is much information in every company that helps decision makers unlock profits from customers or from within the organization," said Sandeep Rao, the CEO of Einsights, a business intelligence solutions provider targeting small and medium enterprises.

Just take a retailer like Cold Storage, Sheng Shiong or Guardian Pharmacy for example.

Einsights classifies such a business as 'trading and distribution', and groups its data in the following business aspects: customer management, warehouse management, transportation management, capacity management and financial management.

Some of the innumerable questions such a business routinely needs to ask:
>> Which stock-keep-units sell well, and at which geographic regions or outlets?
>> How many orders have I placed, and in what quantum?
>> Which vendor is supplying which product, and at what rate?
>> Who delivers on time? Which company is transporting the goods and at what cost?
>> Do we need to accumulate inventory? What is the age of our inventory?
>> Are the goods perishable?
>> What is our total cost of ownership of each stock keeping unit from taking delivery of inventory to customer acceptance of goods?

Anyone in this trade will tell you an incredibly complex tracking system is needed for their line of work.

Price and user friendly for SMEs

Like financial accounting, tracking and analysis of operational information forms the backbone of most businesses, especially with growth in scale.

Last year, the world spent US$14.4 billion on business intelligence and analytics software, up 8% year-on-year.

The top 5 business intelligence and analytics vendors (SAP, Oracle, IBM, SAS, Microsoft) commanded about 70% of the market share.

However, business intelligence solutions from enterprise software vendors are usually too prohibitively priced for small medium enterprises.

This is the gap that Einsights seeks to fill.

Each license for the Einsights Professional package costs the end user only US$499 compared with the SAP Business One starter package targeting smaller organisations costs an average of about US$4,000 per license.

"We are partnering with a Singapore company with about 250 trading and distribution clients," said Mr Rao.

Other than trading and distribution businesses, it also provides business intelligence solutions to businesses providing the following services: hospitality, insurance and financial services, digital media & advertising, as well as consulting firms.

Einsight users like its business analytics platform because it is a no-brainer for those uninitiated with complex accounting software.

A guided on-screen tour enables first-time users to start analysing data without assistance from the IT department.

"Our data consumers don't have to learn the skills of data managers for us to get the monkey off their back.

"With Einsights, data managers are no longer constantly plagued by data consumers' requests for reports.

"We enable individuals to become more productive by giving them 24-7 mobile and web access to data which they can immediate analyse and form decisions with, or even show prospective customers," said Mr Rao.

To ensure that the security of client data is not comprised, all Einsights applications and data are hosted in state-of-the-art data centres located in Singapore using Virtual Private Cloud with Amazon Web Services (AWS).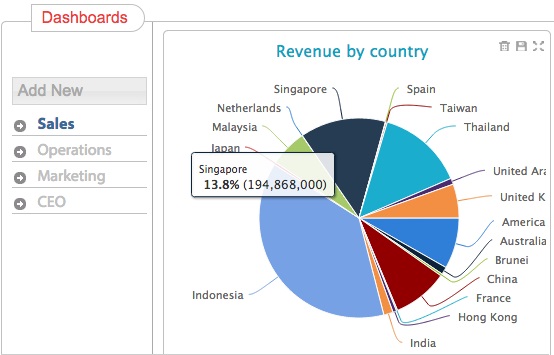 Each user in Einsights gets to have his or her own set of dashboards.