RHB

UOB KAYHIAN

Keppel Corp (KEP SP)

Working Towards An Integrated OneKeppel; BUY



 Still BUY with new SGD7.30 TP from SGD7.40, 22% upside and c.3% FY20F yield. Management held an analyst teleconference to provide highlights of its Vision 2030 initiative. We are bullish on the future Keppel Corp – which is seen as a global leader in creating low-carbon smart cities – with a 15% ROE target and as a sustainable company.

REITs – Singapore

S-REITs Weekly

We repositioned our top-5 picks to focus on retail and hospitality REITs, which are the biggest beneficiaries of Phase 2 of reopening post Circuit Breaker. The transition to Phase 2 could occur before end-June if community transmission remains low and stable during the first two weeks of June. Almost the entire economy would reopen during Phase 2. BUY CMT (Target: S$2.60), FCT (Target: S$2.85), ART (Target: S$1.16), FEHT (Target: S$0.62) and KREIT (Target: S$1.30). Maintain OVERWEIGHT.

MAYBANK KIM ENG

PHILLIP SECURITIES

Singapore Market

Still cloudy

Dark clouds remain. Stay selective

In the largely concluded 1Q20 reporting season, we saw significant cuts to earnings forecasts despite most stocks meeting or exceeding expectations. This cycle of downgrades is likely to steepen as we head towards quarters that are bearing the brunt of lockdowns. The absence of a vaccine and potential for new waves of infections may have governments treading a path of caution in opening economies. This will darken earnings visibility going forward. In this backdrop we remain highly selective in our stock picks, focusing on sectors with structural growth, strong dividend visibility and wide geographic diversification & earnings sustainability. Preferred picks: AEM, AREIT, CDG, DBS, CMT, UMS, UOB and WIL.

Singapore Telecommunications Ltd

Outlook is down (and under)

SINGAPORE | TELECOMMUNICATIONS| 4Q20 RESULTS 1 June 2020

 4Q20 revenue and earnings were below expectations. Australia is the largest drag to earnings. Optus earnings were down 83% YoY. Singapore mobile suffered from weaker roaming revenue but wage credits provided an uplift to margins.  India was the highlight for associates with a turnaround in profits of almost S$98mn.  FY20 final dividend was cut by 49% to 5.45 cents. No earnings guidance provided for FY21.  Maintain NEUTRAL with a lower TP of S$2.44 (prev. S$3.18). Our FY21e PATMI is cut by 16%. Outlook will be weak for Singtel. Reduced international travel will lead to lower high margin roaming revenue. The soft economic background will hurt discretionary spending via lower prepaid usage and top-ups, negatively impacting the associates. Australia faces an added challenge of lower fixed broadband business post-NBN.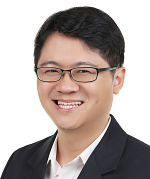 Check out our compilation of Target Prices