BOUSTEAD: Value Has Emerged After Share Price Decline, Says UOB KH
Written by Brandon Ng, CFA (UOB KH) | Thursday, 23 October 2014 06:28
WE SEE VALUE emerging as its share price has declined by 9% since our downgrade and has also fallen beyond our suggested entry price. We increase our target price to account for the additional contract wins secured in Oct 14.

Read more....
MERMAID MARITIME: Stock price up 12% on insider buying
Written by Sim Kih | Wednesday, 22 October 2014 12:00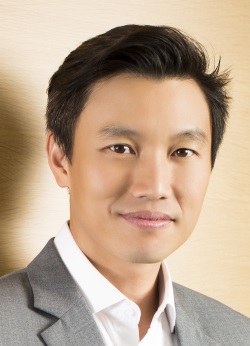 AFTER FALLING by close to 50% over the past half year, Mermaid Maritime's stock price has recovered by some 12% in just a few days, spurred by share purchases by its parent company. Read more...
JAPFA: 95-C Target Set In StanChart Initiation Report
Written by Nirgunan Tiruchelvam (StanChart Research) | Wednesday, 22 October 2014 06:29
WE INITIATE coverage of Japfa Ltd with an Outperform rating and a price target of SGD 0.95. Our price target suggests 30% potential upside to the current share price.

Read more....
SIA: "Lowering Our Earnings Forecast And Price Target," Says StanChart
Written by Claire Teng, CFA, & Michael Parry (StanChart Research) | Tuesday, 21 October 2014 12:00

WE LOWER our earnings forecasts and price target to SGD 8.9 on wider-than-expected losses from Tiger and weaker-than-expected passenger yield. Read more...
GEO ENERGY RESOURCES: Gets Into Port Terminal Operations
Written by Leong Chan Teik | Tuesday, 21 October 2014 06:32
COAL MINER Geo Energy Resources is expanding its services downstream by managing and operating a port terminal in South Kalimantan, Indonesia, for 15 years.

Read more....
@ CORDLIFE's AGM: Clarity On Cashflow And Investments For Growth, Etc
Written by Leong Chan Teik | Monday, 20 October 2014 12:00

WHILE CORDLIFE's earnings in FY2014 had gone up 125% to S$30.4 million, a shareholder wanted to hear management's comment on the cashflow. Read more...
CHINA MERCHANTS HLDGS: Speeding Ahead On Jiurui Expressway
Written by Paul Yong, CFA (DBS Vickers) | Monday, 20 October 2014 06:26
THE ACQUISITION OF Jiurui Expressway will contribute to net profit immediately upon debt restructuring, while lengthening remaining toll concessions to 15 years for China Merchant Pacific Holdings.

Read more...
How to do quick checks of latest listed company news
GOOD NEWS! To do quick checks of the latest listco announcements, just click on the LISTCO NEWS button in the menu at the top of our website.
BEST WORLD Champions Cultural Exchange With PRC Students
Written by Sim Kih | Sunday, 19 October 2014 12:00


BEST WORLD, Serial System and Asiatravel.com have been sponsoring annual exchange scholarships for students from Sichuan for a 9-day learning journey in Singapore which include immersions in Peichun Public School and Nanyang Primary School. Read more...
ROBSON LEE: On SGX's Proposals On Introduction Of Minimum Trading Price, etc
Written by Robson Lee (Shook Lin & Bok) | Sunday, 19 October 2014 06:28

THE SGX

is proposing a minimum trading price

requirement for Main Board-listed companies

. The existing watch-list framework will also be adjusted in light of the requirement. Read more...
Visit NextInsight on Facebook
TREK 2000: FluCard Sales To Soar With Mattel Partnership, Says OSK-DMG
Written by Jarick Seet & Terence Wong, CFA (OSK-DMG) | Saturday, 18 October 2014 12:00

TREK HAS MANAGED to boost its wireless Flucard sales on a big scale given its partnership with Mattel China. We expect orders to surge in FY15. Read more....
TRATTORIA GALLO DÓRO - Finesse in Italian cuisine
Written by Tok Chong Yap | Saturday, 18 October 2014 06:30
Having tried other comparable Italian restaurants such as Burlamacco and Alkaff Mansion recently, I felt that Trattoria Gallo d'Oro is one restaurant that is definitely worth a visit. Read more...
RH PETROGAS To Start Production Of Oil In China In Early 2015
Written by The NextInsight Team | Friday, 17 October 2014 13:08

RH Petrogas received a piece of good news amid declining oil prices -- and the stock price is up 4.5 cents this morning with 10.8 million shares traded. Read more....
Page 1 of 298