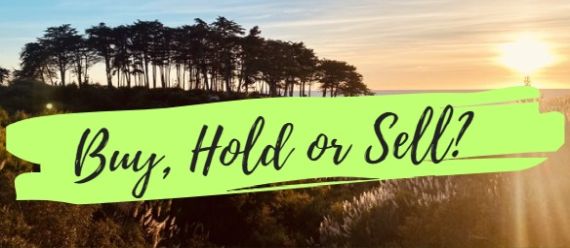 UOB KAYHIAN

UOB KAYHIAN

REITs – Singapore

S-REITs Monthly Update (Sep 23)

S-REITs have to weather headwinds as interest rates are expected to stay higher for longer. We focus on blue-chip S-REITs with resilient balance sheets as they are better able to cope with higher interest rates. Maintain OVERWEIGHT. BUY a diversified portfolio of blue-chip S-REITs: CICT (Target: S$2.20), CLAR (Target: S$3.30), CLAS (Target: S$1.35), FLT (Target: S$1.56) and MINT (Target: S$2.89).

Commodities – China

Weekly: Gold Extends Losing Streak From 25 Sep 23; LME Copper Trading At Widest Contango Since 1994

A hawkish Fed, which led to rising treasury yields and a strengthening US dollar, continued to weigh on gold prices, which have been on a losing streak since 25 Sep 23. LME copper saw the widest contango since 1994 with cash-to-three-month discount reaching US$70/mt, partly dragged by concerns on near-term demand. Steel mills saw a steep margin deterioration amid weakening product spot prices and raw material price upticks, which should help moderate production activities.

CGS CIMB

CGS CIMB

Bumi Armada

EPS recovery and growth in 2H23F and FY24F

■ Reiterate Add with a higher SOP-based TP of 75 sen on a lower Ke of 13% (from 16%), as we believe earnings will recover strongly from 3Q23F.

■ This is on the back of the full recovery of FPSO Kraken from 7 Aug 2023 and the contribution of the FPSO Armada Sterling V from Nov 2023F.

■ Other re-rating catalysts include the Sterling V potentially receiving standby rates and the TGT-1 contract potentially extended.

Yinson Holdings Bhd

Smooth execution of current projects

■ 1HFY24 core net profit of RM372m was 41% of our previous FY24F forecast, below expectations as FPSO Anna Nery's standby rates were delayed.

■ We cut our FY24F core EPS forecast to remove the above standby revenues, and reflect higher green tech losses and corporate overheads in FY25-26F.

■ Reiterate Add with a lower SOP-based TP of RM3.27 due to the EPS cuts and the capitalisation of higher overheads of RM200m p.a. (from RM150m).

LIM & TAN

LIM & TAN

SingTel ($2.44, up 2 cents): The Business Times reported that SingTel's wholly-owned subsidiary Singtel Enterprise Security (US) has agreed to sell all its equity interest in its Chicago-based cybersecurity arm, Trustwave, for an enterprise value of US$205 million, comprising a secured note and cash. The buyer is MC2 Titanium, a growth equity fund founded by the executive leadership team of advisory firm The Chertoff Group.

These figures were consolidated based on statutory accounts, which included revenue earned as a vendor to other entities in Singtel. Trustwave's Lbitda for the first quarter ended June 2023 was S$25 million, as opposed to S$29 million in Q1 FY2022. Its Lbit before associates' contributions stood at S$29 million, compared with S$33 million the previous year, according to The Business Times.

At $2.44, market cap of SingTel is S$40.25bln, FY23 P/E is 18.1x, current P/B is 1.5x, dividend yield is 6.1% and its net debt position of S$8.3bln equates to net gearing of 33.2%. We maintain our ACCUMULATE recommendation on SingTel as we like its attractive dividend yield and its asset recycling initiatives, while we are also expecting SingTel to register robust earnings growth where we are forecasting the Group to attain underlying net profit yoy growth of 25.6% to hit S$2,578mln in FY24F.

Raffles Medical Group ($1.26, up 1 cent) announced that it has entered into a strategic partnership agreement with My My Trading Services Company Ltd (MyMy), Vietnam, to acquire a majority interest in American International Hospital (AIH) in Ho Chi Minh City, Vietnam, subject to the fulfilment of certain condition precedents and relevant regulatory approvals. As part of the agreement, the Group will also enter into a management service agreement to manage the AIH operations.

"We are excited for the opportunity to partner with My My in AIH. The management of AIH has, in a few short years, completed important milestones including building up a strong positive reputation for its services and attaining JCI accreditation. We are delighted to work with AIH to further build on its achievements. Coupled with our three ambulatory care facilities in Vietnam and facilities in the region, RMG is committed to offer a unique regional proposition: the Raffles brand of care and hospital services to meet patients' diverse needs and preferences. Also, the AIH hospital management service contract positions RMG well and supports our ambition to be the healthcare provider of choice for people in the region," said Dr Loo Choon Yong, Executive Chairman, RafflesMedicalGroup.

RMG's market cap stands at S$2.3bln and currently trades at 16.3x PE and 2.4x PB, with a dividend yield of 3.0%. Consensus target price stands at S$1.71, representing 35.7% upside from current share price.