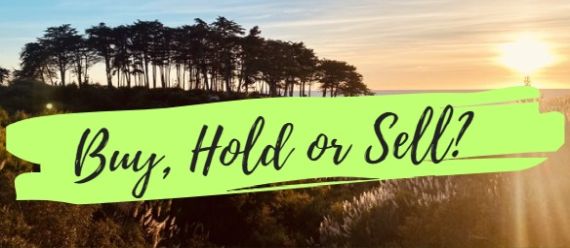 CGS CIMB

CGS CIMB

Grand Venture Technology Ltd

Waiting for a recovery

■ We visited Grand Venture Technology (GVT) last Monday, 18 Sep for an operational update from management.

■ GVT expects its semicon business to see a recovery in FY24F as it believes its customers' excess inventories could have been depleted by then.

■ Reiterate Reduce and TP of S$0.51. We think GVT could release its 3Q23F business update in the week of 8 Nov 2023.

Keppel REIT

Resilient portfolio

■ We believe KREIT's office portfolio will continue its resilient performance over the next 2-3 years.

■ KREIT remains focused on delivering DPU growth, maintaining flexibility to use share buybacks and capital distribution as capital management strategy.

■ We reiterate our Add rating with an unchanged TP of S$1.14.

CGS CIMB

LIM & TAN

Banks

What to expect for 3Q23F

■ We forecast 3Q23F core net profit of RM6.5bn-6.6bn for banks (up 1-4% qoq, 7-9% yoy), underpinned by the resumption of growth in net interest income.

■ We project core net profit growth of 14.8% for 2023F and 8.3% for 2024F on the back of increases of 2-4% in net interest income and 7-14% in NOII.

■ Reaffirm Overweight on banks, premised on potential write-backs in management overlay and increase in dividend payout ratios.

CapitaLand Ascott Trust / CLAS ($0.98, up 0.5 cents) has completed the divestment of four mature serviced residences in regional France to an unrelated third party for a total of EUR44.4 million (S$64.7 million). The four properties are Citadines Croisette Cannes, Citadines Prado Chanot Marseille, Citadines Castellane Marseille and Citadines City Centre Lille.

The proposed acquisition is part of CLAS' ongoing efforts to enhance its portfolio through yieldaccretive investments and AEIs. In FY 2022, CLAS invested S$420 million in 15 accretive acquisitions6 , which contributed to the increase in CLAS' DPS in 1H 2023. The new properties are largely longer-stay properties with average occupancy rates of over 95%, further enhancing CLAS' stable income streams. In 1H 2023, CLAS' DPS increased by 19% yearon-year to 2.78 cents.

CLAS's market cap stands at S$3.7bln and currently trades at 20x forward PE and 0.9x PB, with a dividend yield of 6.2%. Consensus target price stands at S$1.23, representing 25.5% upside from current share price. Current price is lower than the preferential price of $1.025/ unit to raise >$300mln to support their purchases, and given the 1 year potential upside of 25.5% to consensus target price coupled with the reopening of economies around the world post Covid-19, there are ample opportunities for CLAS to leverage and capitalize on the recovery of the global tourism sector, hence we upgrade to "Accumulate".

UOB KAYHIAN

UOB KAYHIAN

Offshore Marine – Singapore

Oil Price Recovery And Asset Demand Strength Seen In The Sector

Demand across the offshore marine asset classes has continued since our last update in Jul 23. Company managements' comments during the 1H23 reporting season in the US and Europe indicated a strong belief that the current cycle will be resilient and have a long duration. With oil prices likely to remain at elevated levels in the medium term, sentiment towards the sector should be positive, in our view. Maintain OVERWEIGHT on the sector. Key stock pick is Seatrium.

Commodities – China

Weekly: Hawkish Fed And Gloomy China Recovery Outlook Weigh On Metals Prices

The Fed maintained interest rates last week but guided for one more rate hike by end-23. The Fed's hawkish guidance and China's gloomy recovery outlook have weighed on the demand outlook of base metals. Steel mills' margin erosion and the upcoming steel production curbs are expected to drag on iron ore consumption. The rebound in cement prices continues to be supported by demand recovery. Guangdong is seeing an intensifying price war given the influx of products from Guangxi.