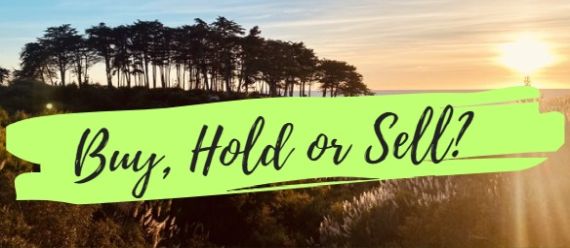 UOB KAYHIAN

UOB KAYHIAN

REITs – Singapore

Benefitting From Normalisation Of Leisure And Business Travel

The recovery of the hospitality segment is driven by the normalisation of leisure and business travel and return of Chinese tourists. We see a seasonally stronger 2H23 and continued recovery in 2024. Growth is supported by large-scale MICE events and enhancements to Singapore's tourism infrastructure. The sector provides an attractive 2024 distribution yield of 6.4% and trades at a low P/NAV of 0.77x. BUY FEHT (Target: S$0.75) and CLAS (Target: S$1.35), followed by CDREIT (Target: S$1.48). Maintain OVERWEIGHT.

Automobile – Malaysia

Aug 23 TIV: Sales Continue To Grow Despite The Absence Of SST Exemption

MAA's August TIV came in at 67,912 units (+13% mom, +6% yoy), bringing ytd TIV to 501,552 units (+12% ytd). We maintain our conservative outlook, anticipating a decline in new bookings and demand in 4Q23, despite the healthy backlog of orders at the moment. However, stronger-than-expected demand and sales volume in 4Q23 could rerate the sector. Maintain MARKET WEIGHT.

CGS CIMB

CGS CIMB

China Sunsine Chemical Holdings

Strong ASPs could point to a better 2H23F

■ We turn more positive on Sunsine as rubber accelerator prices rose 21% mom in Sep on higher raw material prices and firmer downstream demand.

■ This could bode well for Sunsine's 4Q23F ASPs and profit spreads, as it typically adjusts its pricing on a quarterly basis for its major customers.

■ Upgrade to Add in view of its improving fundamentals and undemanding valuation (near Covid-trough of 0.56x P/BV), with a higher TP of S$0.47.

Grab Holdings

foodpanda up for sale?

■ Delivery Hero confirmed it is in preliminary talks for a partial sale of its Southeast Asia food delivery business. Grab flagged as a potential suitor.

■ We think antitrust approval will be the biggest hurdle for Grab, while sale to a deep-pocketed buyer could disrupt the current competitive landscape.

■ Reiterate Add as we think Grab's unique system synergies provide it a strong cost advantage against pure-play food delivery players in the region.

DBS RESEARCH

MAYBANK KIM ENG

Seatrium

All stars are aligned

We remain convicted in the turnaround prospects of STM following recent rounds of NDR meetings
We believe STM is well positioned to benefit from rising demand for both FPSOs and offshore wind assets
Better risk-sharing mechanisms with milestone payments bode well for margin recovery and cash management
Reiterate our high conviction BUY; TP unchanged at S$0.18

We hosted STM for investor meetings in Hong Kong and came away feeling more convicted and excited about the turnaround of the shipyard group and the upcycle of the Offshore & Marine industry. We also find comfort that the new management team has thus far been demonstrating promising execution on the integration and operation of the merged entity, in our view.

Bright outlook for order wins. STM has secured strong order wins of S$4.3bn in 1H2023, resulting in net orderbook of ~S$20bn (incl S$0.7bn of repair & upgrade projects). New wins comprise largely of contracts for two High Voltage Direct Current (HVDC) electrical transmission systems for TenneT, a leading European grid operator, estimated at S$3.3bn and Empire offshore wind farm substation worth c.S$500m.

Enquiry level and order pipeline remain robust. STM is well positioned to benefit from the rising demand for FPSOs and offshore wind assets. The Korean peers are occupied with LNG carrier and containerships orders while the Chinese yards are somewhat affected by geopolitical tensions. These underscore STM's distinctive value propositions - engineering capability, cost efficiency, access to financing, track record and headquartered in politically neutral Singapore.

The third TenneT HVDC contract, which we estimate is worth S$1.6-1.8bn, stands a good chance to become effective in 2H. In addition, there is more to come as TenneT, a reputable utility company backed by the Dutch government, has ambitious plans to build 60GW of offshore wind capacities by 2030 (28GW awarded thus far) and 300GW by 2050.

STM has emerged as a front-runner for Petrobras' P84 & P85 FPSOs, valued at approx. S$4bn each, for the Atapu and Sépia fields, which are the sixth and fifth largest in Brazil. The other bidder is China Offshore Oil Engineering Corporation (COOEC). STM is widely expected to win at least one FPSO order. Brazil has accounted for one-third of FPSO awards since 2017. From 2023 to 2030, Rystad had forecasted 48 FPSO deals for new greenfield developments, 19 of which are earmarked for Brazil (13) and Guyana (6); Europe (9); Africa – Angola (2), Nigeria (2), Namibia (2). STM has a strong niche in Brazil, being the only shipyard with a track record there, to fulfil the 20-25% local content requirement.

Drilling rig market making a comeback. After years of rig market doldrums and rig fleet contraction, the market is experiencing the beginnings of a revival, with utilisation rising above the critical threshold of 80% and day rates doubling from low in 2021. While it might be a little early for big wave of newbuild orderings as drillers are mindful of repeating the past mistakes, shipyards are starting to see some enquiries for rig. STM might not have the risk appetite for rig orders, given the intense competition in the space, but return of rig orders is positive for the offshore & marine industry as a whole, take away yard capacity especially in China.

Singapore Telecommunications (ST SP)

Deal unlocks value, potential for special dividend

KKR to acquire 20% stake in Singtel's RDC business Singtel has entered into a strategic partnership with KKR to divest up to 20% of its Regional Data Centre (RDC) business for SGD1.1b. This values the RDC business at an enterprise value of SGD5.5b (translating to 31x FY24E EV/EBITDA) with an option to increase its stake to 25% by 2027 at the pre-agreed valuation. This transaction has unlocked SGD2b out of SGD6b of latent value within Singtel group. The cash proceeds from this deal would be used as growth capital and may lead to a high special dividend. Reiterate BUY with an SOTP TP of SGD3.10.