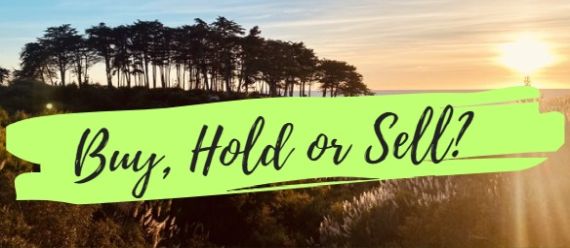 LIM & TAN

LIM & TAN

SingTel (S$2.41, up 1 cent) and leading global investment firm KKR announced yesterday that they have reached a definitive agreement under which a fund managed by KKR will commit up to S$1.1 billion (~US$800 million) for a 20% stake in Singtel's regional data centre business. This investment puts the enterprise value of Singtel's overall regional data centre business at S$5.5 billion. KKR will have the option to increase its stake to 25% by 2027 at the pre-agreed valuation.

The collaboration is a first between Singtel and KKR, and enables Singtel to tap on KKR's expertise investing in data centres and critical telecommunication infrastructure globally in addition to capital. The proceeds from this transaction will be used to accelerate the expansion of the regional data centre business across ASEAN markets, including Singapore, Indonesia and Thailand, while exploring markets like Malaysia and others.

At $2.41, market cap of SingTel is S$39.75bln, FY23 P/E is 17.9x, current P/B is 1.5x, dividend yield is 6.2% and its net debt position of S$8.3bln equates to net gearing of 33.2%. We maintain our ACCUMULATE recommendation on SingTel as we like its attractive dividend yield and its asset divestment strategy, while we are also expecting SingTel to register robust earnings growth where we are forecasting the Group to attain underlying net profit yoy growth of 25.6% to hit S$2,578mln in FY24F.

Singapore Post Limited / SingPost ($0.485, down 0.005) today announced that the rate for standard regular mail will be increased by 20 cents to 51 cents, up from the current 31 cents to reflect the escalating costs of maintaining the postal service. The new rates are effective 9 October 2023. The last significant rate increment was nine years ago in 2014 when postage increased from 22 cents to 30 cents.

SingPost will introduce upcoming changes to simplify the domestic postage rate structure, including the elimination of the weight criteria, to make postal services more user-friendly, enhancing the customer experience and provide greater convenience. Starting from endOctober 2023, SingPost will issue a 1st Local stamp booklet (of 10 stamps) to each household to help manage the postage increase.

Comments:

While it is a needed short in the arm for SingPost's postage business, we do not think it is sufficient to address the structural decline in their mail volumes and business given the existential threat due to the digital disruption of its mail business. We believe, the strategic review would be more important to address the valuation issue of SingPost. At $0.485, SingPost is valued at $1.1 billion and trades at a consensus forward PE of 24x, dividend yield of 1.2% and price to book of 1x. Bloomberg consensus 1 year target price of 52 cents implies a potential upside of only 6.1%.

LIM & TAN

CGS CIMB

Starting Dec 23, public transport fares would increase by up to 11cents or 7%, double of last year's increase 2.9% increase and the joint-highest increase on record. Under the new formula, the maximum allowable increase was 22.6% whereby 12.0% increase was derived from the new formula while the 10.6% was rolled over from last year.

The remaining 15.6% would be rolled over to future fare reviews which is supported by S$300m in additional public transport subsidies from the government. The increase in fares was largely driven by a 62.3% increase in energy prices along with inflationary pressures.

Comments:

We view the fare increases as positive for Comfort Delgro as it would help to mitigate the inflationary cost pressures for both their bus and taxi businesses. Based on our back of the envelop calculations, we estimates that there could be a 5-6% positive impact to their earnings in 2024. At $1.28, Comfort Delgro is capitalized at $2.77 bln and trades at 16x forward PE and 4% dividend yield. Bloomberg consensus 1 year target price of $1.51 implies a potential upside of 18% and we maintain an "Accumulate" rating on Comfort Delgro.

Singapore Post Ltd

What's next?

■ We took a deep dive into what's next for SPOST following its plans to review

1) commercial sustainability of domestic post and

2) strategic transformation.

■ We think the upcoming postage rate hike could help SPOST plug its widening postal losses, enabling investors to focus on its growing logistics business.

■ Potential monetisation of SingPost Centre and value unlocking for its Australian business could also be on the cards, in our view. Upgrade to Add.

CGS CIMB

CGS CIMB

SingTel

Securing growth capital for RDC business

■ KKR committed S$1.1bn for a 20% stake in Singtel's RDC business (option to raise stake to 25% by 2027), implying valuation of 32x FY23 EV/EBITDA.

■ Aside from value unlocking, RDC can tap on more growth capital and enjoy synergies with KKR's large infrastructure asset and tech portfolio, in our view.

■ Reiterate Add with Singtel's capital recycling initiatives bearing fruit.

Banks

Postcards from our marketing trip in KL

■ We met with our institutional clients in Kuala Lumpur last week. Most funds are either Neutral or Underweight on Thai banks but looking to accumulate.

■ Discussions centred on how banks benefit from new government stimulus, asset quality conditions, and top picks for an economic recovery theme.

■ We stay sector Overweight, with SCB and BBL as our sector top picks.