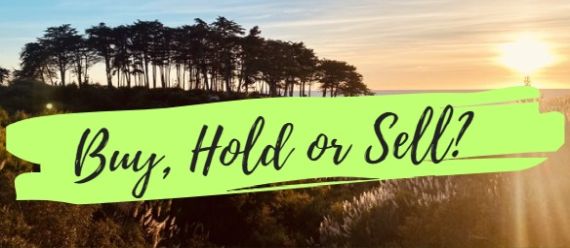 UOB KAYHIAN

UOB KAYHIAN

REITs – Singapore

Focus On Enduring Investment Themes

Interest rates are near peak but likely to stay higher for longer. We focus on S-REITs with enduring investment themes and resilient balance sheets due to: a) normalisation of business and leisure travel: CLAS (Target: S$1.35) and FEHT (Target: S$0.75); b) AI expanding to mainstream applications: MINT (Target: S$2.89) and DCREIT (Target: US$0.73); and c) Singaporean companies' tightening hybrid working policies: CICT (Target: S$2.20) and KREIT (Target: S$1.12). Maintain OVERWEIGHT.

Link REIT (823 HK)

Key DPU Drivers Remain Intact; Yield At Historical High

We had a con-call with Link REIT on 12 September. Key takeaways are:a) management remains upbeat on its Hong Kong retail portfolio; b) car parks are noteworthy growth drivers with 4-5% rental escalation; and c) acquisitions should be yield accretive. Its operations remain well on track. We lower FY24 DPU by 3.0% to factor in weaker China recovery. Maintain BUY. Target price: HK$50.70. Current yield of 6.8% offers a good entry point.

CGS CIMB

CGS CIMB

SIA Engineering

Troubleshooting engine issues

■ P&W intends to recall c.3k GTF engines over 2023-26F due to defects. SIE's ESA could see increased work volumes in the coming quarters, in our view.

■ Higher ESA revenue growth could contribute c.S$5m/S$10m to SIE's FY24/25F net profit (5-8% of our FY24/25F NP), in our preliminary estimates.

■ Reiterate Hold as SIE's current valuations appear fair at 21x CY24F P/E.

Thailand Strategy

Feedback from our marketing trip in KL

■ Most investors in KL we met earlier this week are either neutral or underweight on the Thai market, but they are looking to add stocks.

■ Although foreign investors have still been net sellers MTD, they have switched into laggard plays, such as food, insurance and some retail stocks.

■ Our top stock picks: AP, BBL, BH, CK, CPALL, CRC, ERW, ICHI, MINT, PR9, ORI, SCB, STEC and WHA.

LIM & TAN

LIM & TAN

LHN Limited (S$0.325, unchanged) has provided shareholders with a voluntary update on its recent operational performance. The Group reports strong momentum in its core business segments, eying steady growth for rest of 2HFY2023.

Space Optimisation Business. For the Group's space optimisation business, it is on track for a strong performance in the residential segment for 2HFY2023, primarily driven by Coliwoo's co-living business, which comprises student hostels, serviced apartments, residences, and hotels. As of 30 June 2023 ("3QFY2023"), the Group managed a total of 2,064 keys, spread across its Singapore co-living projects as well as 85 SOHO. Occupancy rates for its key projects remained strong in 3QFY2023. Coliwoo Orchard, the largest co-living residence in the Orchard Road belt, saw occupancy levels of 90%, while Coliwoo Lavender and Coliwoo 298 River Valley enjoyed occupancy rates of 85% and 100% respectively, as of 7 September 2023. Average rental rates across its Coliwoo projects ranged from S$2,200 to S$3,500 during 3QFY2023.

LHN's market cap stands at S$132.9mln and trades at 0.7x P/B, with a forward dividend yield of 7.1%. Its core forward P/E of 4.9x is >0.5SD below its mean P/E since IPO, undemanding for a growth company with sustainable cash flows. The steady flow of contracts is a positive for LHN and will provide revenue visibility for the Group. Revenue streams are diversified across different segments in Space Optimisation, Property Development, Facilities Management and Energy. LHN's Coliwoo brand name continues to benefit in a booming co-living market. We continue to maintain Buy on LHN.



The Edge reported that First REIT ($0.225, down 1.5 cents) has been on a remarkable journey of financial resurgence, showcasing a balance of growth and stability in its financial performance, actively executing its "2.0 Growth Strategy".

Since the quarter ended March 2021, the REIT has seen a steady improvement in its rental income in local currency terms, thanks to its master lease agreements in Indonesia which factor in rent escalations. However, in recent quarters, that has been offset by the strong Singapore dollar (SGD) against the Indonesian rupiah (IDR) and the Japanese yen (JPY).

One of the assets the REIT manager is looking to divest is the Imperial Aryaduta Hotel & Country Club. Established in 1994, the hotel and country club in Jakarta, Indonesia, comprises a seven-storey hotel building, a two-storey country club and six blocks of cabana houses. The hotel and country club spans across a land area of 54,410 sqm (585,664 sq ft) and a gross floor area (GFA) of 17,926 sqm. First REIT's market cap stands at S$466.3mln and currently trades at 0.7x PB and at a dividend yield of 11.3%. Consensus target price stands at S$0.30, representing 33.3% upside from current share price.