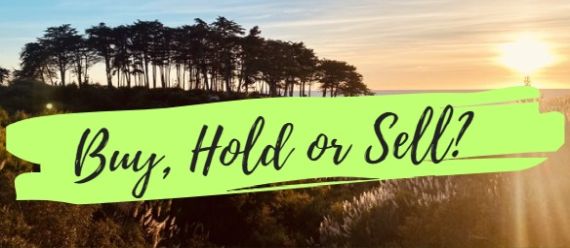 PHILLIP SECURITIES

UOB KAYHIAN

Food Empire Holdings Ltd

Entrenching a consumer brand in Vietnam

 Food Empire Vietnam Factory Visit: Built up a 14% market share in an approx. US$400mn instant coffee market in Vietnam. The market share of its Maccoffee brand was built in around a decade since the introduction of the flagship Café Pho in 2013.

 We believe in Food Empire's key 3-in-1 brand, Café Pho. The competitive advantage is the brand image as best tasting coffee served with ice (70% of coffee consumption is with ice) and deep penetration into the street shops (or general trade) distribution network.



Singapore Telecommunications (ST SP)

Determined To Drive ROIC Expansion

Singtel remains committed to its aim of driving up ROIC to double digits by FY26. The group continues to see NCS and RDC as its key growth drivers. The group's core businesses in Singapore and Australia are expected to benefit from implemented cost optimisation initiatives and market leadership position. Regional associates face favourable tailwinds in most markets which would help boost contributions to the group. Maintain BUY with an unchanged target price of S$3.15 (implied 15x EV/EBITDA

UOB KAYHIAN

LIM & TAN

Property Management – China

1H23 Results Wrap-up: Benefitting From Strong Property Policies in 2H23

For 1H23 results, the decline in non-community VAS margin raises concerns while newly added interim dividends came as a surprise. The divergence between SOEs and POEs is more pronounced in business segment. SOEs reiterated their growth targets while lowering cyclical revenue will be good for POEs' long-term development. Maintain OVERWEIGHT on China's property management sector.

The Grab/Singtel led digital bank, GX Bank Berhad (GXBank), is the first of the five digital bank licence applicants to receive the approval to commence operations from the Minister of Finance and Bank Negara Malaysia (BNM) ahead of the April 2024 deadline set by BNM. GXBank successfully completed an operational readiness review and has been approved to commence operations effective 1 September 2023. GXBank will leverage technology and innovation to serve the needs of the unserved and underserved individuals, and micro and small medium enterprises (MSME). Additionally, the digital-only bank will support customers' needs through various channels including a bank app and 24/7 customer support via multiple platforms. The lack of access to financial services and its consequences in particular to the unserved and underserved segments and MSME is not new. The longstanding complexity of financial access, coupled with the unprecedented events over the last few years, have eroded financial buffers for individuals, households and businesses.

While promising, we believe the digital banking joint venture between Grab & Singtel would require time to contribute to Singtel and it is likely to require initial gestation and start up phase which would likely to be loss making in the initial few years as they provide incentives and promotions to grab new customers from current financial incumbents operating in the Malaysian market. We thus believe patience is needed before the venture can bear fruits in the years ahead.

LIM & TAN

LIM & TAN

ISOTeam ($0.043, unchanged) announced that it has received an operator permit from the Civil Aviation Authority of Singapore ("CAAS") for its autonomous AI-driven façade painting drone to take flight. This milestone marks ISOTeam's position as an early adopter in the use of autonomous AI painting drones in Singapore.

Lauded as the first-of-its-kind painting drone in Singapore, it is currently being developed together with partners Nippon Paint (Singapore) Co. Pte Ltd and Acclivis Technologies and Solutions Pte Ltd. Expected to be launched by end of 2024, the drone's key functions will include remote control; high precision positioning and posture control for spray quality assurance; ability to perform coating supply from a ground station via a lift system and from an airborne container; and real-time status monitoring among others.

The Group expects both drones to enhance its ability to secure fiveyear cyclical public sector repainting projects as well as the mandatory requirement for buildings that are over 13m tall and more than 20 years of age to be inspected every seven years under the Periodic Facade Inspection regime.

Capitaland Investment Limited ($3.16, unchanged) announced that it has entered into a sale and purchase agreement today for the sale of 3 Damansara Office Tower to Lagenda Harta Sdn. Bhd., a wholly owned subsidiary of Lagenda Properties Berhad, for a sale consideration of RM52.0 million

The Property is part of the 3 Damansara Property integrated development that was acquired by CLMT in 2015. The sale consideration of RM52.0 million represents a 4.0% premium to the Property's latest independent valuation of RM50.0 million as at 31 July 2023. The Proposed Divestment is not expected to have any material impact on CLMT's net asset value and distribution per unit for the financial year ending 31 December 2023.

CLI's market cap stands at S$16.2bln and currently trades at 19x forward PE and 1.1x PB, with a dividend yield of 3.8%. Consensus target price stands at S$4, representing 27% upside from current share price.