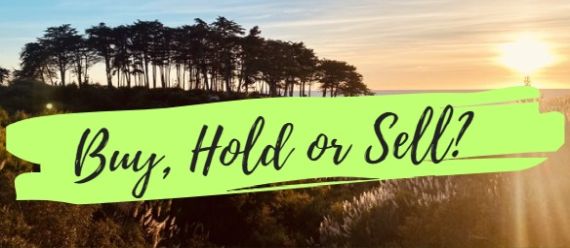 PHILLIP SECURITIES

UOB KAYHIAN

City Developments Limited

Anticipating stronger growth in hospitality

SINGAPORE | REAL ESTATE | 1H23 Results

 1H23 revenue of S$2.7bn (+83.6% YoY) was in line and formed 71% of our FY23e forecast due to the full revenue recognition of Piermont Grand Executive Condominium (EC) upon completion in 1H23. PATMI underperformed at S$66.4mn (-94.1% YoY) due to the absence of divestment gains in 1H22, as well as higher financing costs and impairment/ fair value losses in 1H23.

 Excluding divestment gains and impairment losses, EBITDA and PBT increased 48%; PATMI increased 1% YoY to S$104.3mn.

ComfortDelGro Corporation (CD SP)

2Q23: Robust Results In Line As PATMI Hits Inflection Point

Despite reporting lower yoy 1H23 adjusted PATMI of S$78.5m (-7.4% yoy), CD's 2Q23 PATMI surged by 16.6% yoy and 39.3% qoq, driven by the public transport and taxi segments. With inflationary pressures tapering, margins for the public transport segment are set to improve moving forward. The taxi segment reported higher margins from the reduction of daily taxi rental rebates in 2Q23. Maintain BUY with a higher PEbased target price of S$1.53 (S$1.44 previously).

UOB KAYHIAN

UOB KAYHIAN

SATS (SATS SP)

1QFY24: Core Performance In Line; Focusing On Integration And Synergy Delivery

Excluding accounting treatment difference and one-off integration expenses, SATS' 1QFY24 core net loss of S$17.4m was in line with our expectations. Core earnings of SATS' original businesses achieved a turnaround in 1QFY24 while WFS' performance was still affected by the subdued near-term global trade outlook. Management is committed to accelerating the integration of WFS and driving synergy realisation. Maintain BUY and target price of S$2.99.

SEA (SE US)

2Q23: Consistent Profitability, Reinvesting for E-commerce Growth

2Q23 earnings surpassed our expectations, primarily driven by the DFS segment, particularly the credit business. Increased quarterly earnings can be attributed to the DE sector, reflecting a rise in active and paying users. E-commerce profitability persisted in 2Q23, while SEA was relooking into more growth opportunities. Maintain BUY with target price of US$94.34, with the belief that SEA will become the first Southeast Asian e-commerce company to achieve positive earnings in 2023.

UOB KAYHIAN

UOB KAYHIAN

Wilmar International (WIL SP)

The Worst Could Be Over But Earnings Recovery Will Be Relatively Slow

After attending Wilmar's and YKA's briefings, we opine that the worst could be over but 2H23 earnings recovery may not be able to fully compensate 1H23's weakness. Thus, we have trimmed 2023/24/25 earnings forecasts by 22%, 12% and 5% respectively. The 13% share price weakness ytd could have factored in the disappointing earnings in 1H23. Look forward to 2024 with an expected earnings growth of 30%. We roll over our target price, based on 2024F EPS. New target price is S$4.30. Maintain BUY.

Property – China

Fundamentals Of Property Sector Further Weaken, Greater Downward Pressure On Property Prices

According to the latest NBS data, most major indicators of the property industry remained weak in Jul 23, with property sales turning negative in 7M23 (-1.5% yoy). For high frequency data: a) average weekly new home sales of 50 cities in Aug 23 fell 29.5% yoy, and b) average weekly sales of second-hand homes of 10 cities increased 0.6% yoy. The land market sentiment weakened in Wuxi. More defaults may lead to broader price cuts. Detailed supportive policy easing has yet to come. Maintain MARKET WEIGHT.