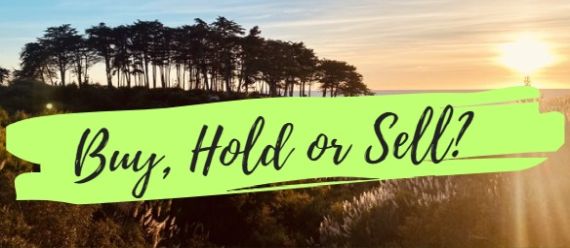 PHILLIP SECURITIES

CGS CIMB

Pan-United Corporation Ltd

Muted FY23e outlook, stronger FY24

 Industry contract awards fell 13.5% in the first four months of 2023. At this rate, total contract awards for 2023 could come in at the lower end of BCA's forecasts of S$27bn32bn, and fall below 2022's S$29.8bn. Lower contract awards will translate into lower construction output and building materials consumption in the following 6 to 12 months



UOL Group

Asset monetisation to unlock value

■ UOL has announced that it is divesting Parkroyal on Kitchener for S$525m.

■ This is in line with its strategy to unlock value and reconstitute its overall property portfolio.

■ Reiterate our Add rating, with a higher TP of S$8.20. Unlocking value from Parkroyal on Kitchener UOL Group announced on 4 Jul 23 the proposed sale of Parkroyal Kitchener Hotel Pte Ltd to Midtown Properties Pte Ltd. Parkroyal Kitchener Hotel Pte Ltd owns the Parkroyal on Kitchener Road (a 542-room hotel in Little India, SIngapore) and the New Park Shopping Arcade. The sale consideration is based on the value of the property, fixed at S$525m (vs. the Dec 22 valuation of S$423m). The transaction is expected to complete on 31 Oct 23.

CGS CIMB

UOB KAYHIAN

Thai Union Group

2Q23F: The bottom should be here

■ Despite core operating profit improving qoq, we expect TU's 2Q23F core net profit to decline qoq due to lower contribution from RL and forex gains.

■ We expect core operating profit recovery to be more pronounced in 3Q23F. We retain our Add call, with a lower SOP-based TP of THB16.

2Q23F could be weaker than previously expected

We expect Thai Union Group's (TU) 2Q23F net profit to fall 42% yoy and 7% qoq to THB949m. 2Q23F core net profit — including interest paid on perpetual debentures but excluding the lease accounting adjustment from Red Lobster (RL) — likely fell 46% yoy and 7% qoq to THB973m. We estimate sales dipped 14% yoy to THB33.5bn in 2Q23F due to customers' destocking but rose 3% qoq thanks to its product price increase.

2H23 Market Strategy

Still The Place To Be

In aggregate, our portfolio of key focus stocks outperformed the STI in 1H23 due largely to the industrials sector. While the STI's valuations are not stretched, with a 2023F PE of 10.7x, P/B of 1.0x and a yield of 4.5%, we have moderated our STI target to 3,240 due to potential economic headwinds. Nevertheless, we forecast 9% EPS growth for the large-cap stocks under our coverage due to the low-base effect from 2022 for key sectors.

WHAT'S NEW

• Limited upside for the STI in 2H23. While the Straits Times Index (STI) has done well vs its regional peers in 1H23, we have moderated our stance on its outlook for 2H23 given the persistent risk of recession. As a result, we forecast that the STI will reach 3,240 by year end using a top-down methodology and using target PE and P/B multiples of 12.5x and 1.3x respectively.

UOB KAYHIAN

LIM & TAN

Advanced Info Service (ADVANC TB)

Notable Earnings Improvement In 2Q23 From ARPU Uplift

ADVANC's 2Q23 core profit is expected to be outstanding, reaching a new peak since 3Q19 as ARPU has picked up due to softening competition and the subsequent margin expansion. We expect a substantial improvement in 2H23 due to the time lag of ARPU uplift, lower electricity expense and possible upside from the acquisition of TTTBB and JASIF. Maintain BUY. Target price: Bt262.00.

Frasers Centrepoint Trust ($2.16, down 2 cents) announced the partnership with OCBC on Singapore's first green financing solution that comprises a green loan and carbon credits. Under the green financing solution, proceeds from the S$419 million green loan will be used for the refinancing of a maturing facility, asset enhancement initiatives, decarbonisation projects such as procurement of energy efficient technology for Tampines 1 and other general corporate purposes. The carbon credits, sourced through OCBC's Emissions Trading Desk, will go towards investing in Verra or Gold standard certified carbon reduction nature-based projects. The amount of carbon reduced will be equivalent to the financed emissions associated with the green loan. FCT will further purchase additional carbon credits to account for the residual and unavoidable Scopes 1 and 2 as well as energy-related Scope 3 emissions of the mall's carbon footprint.

We like FCT's push towards green initiatives, which is in line with global government's moves in that direction. FCT's market cap stands at $3.7bln and currently trades at 18x forward PE and 1x P/B ratio, with a dividend yield of 5.64%. Consensus target price stands at S$2.37, representing 10% upside from current share price.