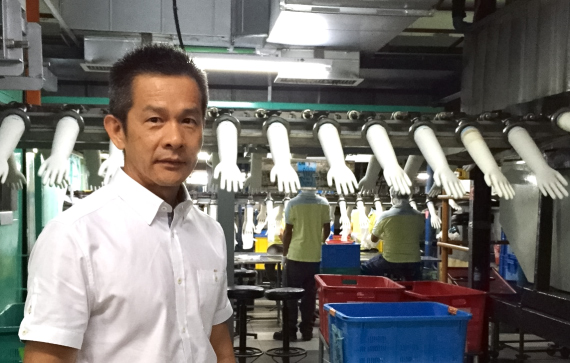 Riverstone Holdings' CEO Wong Teek Son (photo) has been buying his company's shares in the open market in the past week or so, as follows:


Date

No. of shares bought /price

Value

Total stake

14-Dec-2021

300,000 / $0.66

S$198,500

759,111,120 (51.2%)

13-Dec-2021

300,00 / $0.64

S$192,400

10-Dec-2021

300,000 / $0.61

S$182,000

Source: Company announcements

What CEO Wong Teek Son could be appreciating would include:



• The Singapore-listed stock has corrected from around $2.00 in Aug 2020 to below 70 cents in recent weeks. Reason: the selling prices of its healthcare gloves have fallen from heights achieved on pandemic-fuelled buying by its customers.

• Interestingly, the upcoming dividend payout is likely to be outsized based on the outsized profit reported in the first 9 months of the year.
DBS Research report says:
"Expect bumper final dividend of 39 sen. Similar to last year, the group expects to pay a special dividend on the back of the super normal profits. Based on our projections and dividend payout ratio of 50% (same as FY20), DPS for FY21 works out to 49 sen (including interim DPS of 10 sen), implying an attractive final dividend of 39 sen or >16% yield*."

* based on stock price of 79 Singapore cents
Riverstone

Share price:
$0.67

Target:
$1.20
Riverstone, which operates out of Malaysia, paid an interim dividend of 10 sen per share in October 2021.

Buoyed by strong profitability (net profit of RM1,307.1m in the first 9 months of this year), Riverstone's cash and cash equivalents surged 170% to RM1.8 billion as at 30 September 2021, from RM648.9m as at end of 2020.

DBS Research's target price for the stock is $1.20.