UOB KAYHIAN

KGI FRASER

Sembcorp Industries (SCI SP)

All About Transitioning To A Greener Future

SCI hosted a site visit to its 60MWp floating solar farm at Tengeh reservoir which highlighted its operational capabilities as well as its larger renewables plans both in Singapore and regionally. In addition, we highlight SCI's acquisition of a portfolio of Chinese wind and solar assets totalling 658MW for Rmb3.3b (S$700m) which we view as a fair valuation. Maintain BUY. Target price: S$2.59.

Uni-Asia Group Limited

Bumper year ahead for Handysize

• Still going strong. UAG provided a 9M21 business update. While no revenue and earnings were disclosed, the overall tone was positive. Industry trends for handysize dry bulk carriers remain supportive, even with the recent correction of the Baltic Dry Bulk indices. Meanwhile, HK's property market is expected to improve upon the reopening of borders with China.

CGS CIMB

LIM & TAN

HRnetGroup Limited
HRnet NDR highlights

■ We hosted a virtual non-deal roadshow (NDR) for HRnet where it shared the current hiring sentiment in its key markets, and the outlook for 2022F.

■ HRnet's volumes are currently seeing good momentum; it expects further traction as borders reopen and companies ramp up bench strength.

■ On 19 Nov, the group announced a special dividend of 1 Sct, the first since its IPO in 2017. Reiterate Add with an unchanged TP of S$1.15.

STRACO CORPORATION

Straco's market cap stands at S$401.8mln and currently trades at 26.3x PE and 1.7x PB, with a dividend yield of 2.1%. Despite reopening of economies that will promote tourism, we think that China's current goal of 0 Covid-19 cases implies a risk to Straco's direct business which can happen at anytime.

As such, given such risk, and that operations continue to be aff ected by lack of tourism, we maintain our HOLD call on Straco Corporation. There are currently no analysts covering Straco.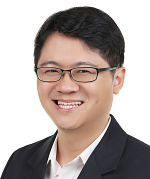 Check out our compilation of Target Prices