MAYBANK KIM ENG

MAYBANK KIM ENG

Bumitama Agri (BAL SP)

Bigger beneficiary of CPO spot prices going forward

Simply irresistible

BAL has immaterial forward sales going into 4Q21 and 2022. With still elevated CPO price in 4Q21 and higher QoQ output, BAL may just deliver another set of strong quarterly results. BAL is committed to its dividend policy to pay up to 40% of recurring profits. BUY for its attractive valuation of ~6x PER and net dividend yields of ~6%. We maintain our BUY call with an unchanged TP of SGD0.93 on 11x FY22 PER, its 5Y mean.

Frencken Group Ltd (FRKN SP)

Time for a breather

D/G to HOLD as short-term risk reward turns neutral 3Q21 PATMI of SGD14.8m (+10.7% YoY) was in line. 9M21 PATMI accounted for 74% of our/consensus' FY21E. We cut FY21-23E EPS by 1-6% to factor i) slower 4Q21 business momentum than we previously expected; and ii) higher cost environment. Our TP falls to SGD2.50 (15.5x FY22E P/E), and we downgrade to Hold as we believe risk-reward is now balanced. Prefer AEM and UMS for exposure for Singapore tech.

UOB KAYHIAN

UOB KAYHIAN

UMS Holdings (UMSH SP)

3Q21: Excellent Space Management Helped Negate Production Constraints

UMS' 3Q21 results came in slightly ahead of expectations with earnings of S$15.1m (+17.0% yoy, +3.6% qoq). Revenue remained robust at S$67.6m (+49.7% yoy, +1.2% qoq), on the back of sustained strong growth in the global semiconductor industry, despite production constraints faced in Penang. Outlook remains bright with the acceleration in global chip demand, which UMS expects to take advantage of with its new production site in 3Q22. Maintain BUY with bonus-adjusted target price of S$1.66.

Ascendas REIT (AREIT SP)

Redevelopment Of 1 Science Park Drive

1 Science Park Drive will be redeveloped into a life science and innovation campus comprising three Grade-A business park towers with column-free floor plates of more than 3,000sqm and an event plaza. AREIT owns 34% in the redevelopment based on its GFA contribution. On a stabilised basis, the 34% stake provides NPI yield of 6.3% posttransaction cost and increase pro forma 2020 DPU by 0.5%. AREIT provides 2022 distribution yield of 5.3%. Maintain BUY. Target price: S$3.83.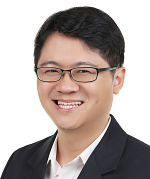 Check out our compilation of Target Prices