UOB KAYHIAN

UOB KAYHIAN

KEP Comes Back With A Higher Revised Offer

We believe KEP's higher offer for SPH of S$2.35 is a compelling one given that it gives SPH's shareholders a much quicker way to monetise their investments since: a) it has received all regulatory approvals, and b) any competing offer can only occur after KEP's scheme meeting thus materially delaying any such competing offer. From SPH's perspective, the revised offer values SPH at a premium and more importantly avoids the scenario where assets are cherry-picked. Thus, we recommend to ACCEPT THE OFFER.

Propnex (PROP SP)

3Q21: As Expected, A Strong Set Of Results

Propnex's 3Q21 net profit more than doubled yoy to S$15.5m while on a 9M21 basis, its net profit made up 77% of our full-year estimate. The Singapore property market remains robust and in the next 6-12 months, earnings surprise could come from successful enbloc projects. With over 10,000 agents and growing, Propnex's revenue base appears very robust going forward. Maintain BUY. Target price upgraded to S$2.17 (previously $1.97).

UOB KAYHIAN

MAYBANK KIM ENG

StarHub (STH SP)

3Q21: In Line; ARPU Stabilises With Encouraging 5G Takeup

StarHub delivered 3Q21 core net profit of S$40m (+5% yoy; 7% qoq) driven by sequentially higher service revenue as well as enterprise and broadband revenue. The results were commendable as 9M21 earnings came in within expectations, accounting for 75% of our forecast. Separately, Starhub announced that it is acquiring a 60% stake in HKBN JOS for S$15m (or 7x EV/EBITDA) and it is to grow the regional ICT business. Maintain HOLD with a target price of S$1.30.

Valuetronics (VALUE SP)

Many near term headwinds

1HFY22 missed on cost pressures 1HFY22 PATMI of HKD56.6m (-38.1% YoY) missed, accounting for only 39%/41% of our and consensus' FY22E estimates. This was largely due to cost pressures that eroded margins. We slash FY22-24E EPS by 20-27% to factor in an environment with lower-than-historical margins. D/G to SELL with lower TP SGD0.50, as we roll forward to 10.6x FY23E P/E.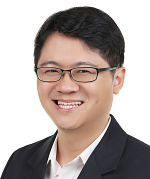 Check out our compilation of Target Prices