MAYBANK KIM ENG

UOB KAYHIAN

Genting Singapore (GENS SP)

Dragged down by Delta in 3Q21

Maintain HOLD call and SGD0.86 DCF-based TP 3Q21 results were weak but expected as new COVID-19 cases surged in Singapore. We trim our EPS estimates by 5-9% on lower interest income but leave our EBITDA estimates largely unchanged. While we expect 4Q21 to be similarly weak, we expect FY22E to be better due to the return of Malaysian gamblers. Singapore and Malaysia will launch a vaccinated travel lane on 29 Nov 2021. Yet, we opine that this news has already been priced in. Maintain HOLD call and SGD0.86 DCF-based TP

Manulife US REIT (MUST SP)

3Q21 Update: Proxy To US Office Recovery

For 3Q21, MUST's overall portfolio occupancy dipped slightly to 90.9% even as leasing sentiment improved. New leases formed 32% of total leases signed while about 453,000sf of leases were executed at +1.3% positive rental reversion. MUST continues to highlight its plans to capture demand from high-growth trade sectors such as tech and healthcare tenants. Maintain BUY with a same target price of US$0.84.

UOB KAYHIAN

KGI FRASER

Genting Singapore (GENS SP)

3Q21: Future Brightening Up

GENS' 3Q21 results came in below our expectation as EBITDA fell 30% qoq amid the declining revenue, but still outperforming rival MBS (EBITDA -86% qoq). Nevertheless, GENS remains a compelling economic reopening beneficiary as the COVID-19 pandemic eases, and could eventually look to enhance its capital management following the recent scrapping of its Yokohama IR bid. Target price: S$1.08.

Japan Foods Holding Ltd (JFOOD SP)

Primed for expansion

On the road to recovery. While 1H FY2021 revenue increased 15% YoY to S$21.2mn, JFOOD reversed into a loss of S$1.6mn from a slight profit of S$0.3mn in the prior year period. The reversal was mainly due to lower rental concessions and government grants.
A new dawn. JFOODS operated 52 restaurants in Singapore as at end-Sep 2021, a slight increase from 50 as at end-Mar 2021, but a decline from 59 as at end-Sep 2020. However, we believe the worst is behind us. The break of dawn brings new opportunities, which the group has taken advantage of to expand into areas such as Halal-certified restaurants.
Maintain OUTPERFORM but with a lower TP of S$0.56, as we account for a weaker FY2022 due to the delayed reopening plans in Singapore. However, JFOODS is in a favourable position to grow and expand its market share given its flexible business model. We particularly like its ability to rotate among its restaurant brands and constantly bring in new concepts, supported by its rock-solid balance sheet. We thus maintain our OUTPERFORM rating with an unchanged TP.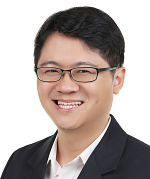 Check out our compilation of Target Prices