CGS CIMB

CGS CIMB

Yangzijiang Shipbuilding

Quiet confidence

■ YZJ adopted its first 3Q21 business update with no briefing. 3Q21 revenue was Rmb4.4bn while GP was Rmb1bn at 20%/22% of our FY21F.

■ 9M21 revenue of Rmb11bn and GP of Rmb11bn made up 50%/58% of our FY21F. Expect stronger pick-up in 4Q21F from easing power and Changbo.

■ Shipbuilding related GM of 14.8% was higher than our 13.8% thanks to qoq improvement in core shipbuilding as well as higher shipping charter rates.

■ Debt securities balance fell sharply by 35% qoq to Rmb10.91bn. Default risk was contained with provision write-back of Rmb191m in P&L.

■ Exposure to real estate in debt securities reduced to 26% in 9M21 (1H21: 41%). Catalyst: clarity of listing of debt securities. Maintain Add, TP S$1.91.

Elite Commercial REIT

Short term pain for long term gain

■ 9M21 DPU of 4.11 pence is in line, at 75.4% of our FY21F forecast.

■ 100% rental collection, minimal lease expiry in FY22F.

■ Reiterate Add rating with a lower DDM-based TP of £0.769. 3Q21 business update highlights In its business update, ECR reported 3Q21 revenue/income available for distribution of £9.4m/£7.1m, +61.7%/+71.8% yoy, boosted mainly by contributions from the new acquisitions and to a lesser extent, a lower effective tax rate with the successful listing of its UK entity, Elite UK Commercial Holdings Ltd, on The International Stock Exchange from 26 Aug 21. This translates to a 3Q DPU of 1.48 pence, 20.3% higher yoy. 9M21 DPU of 4.11 pence is in line with our expectations at 75.4% of our FY21F forecast.

UOB KAYHIAN

UOB KAYHIAN

Ascott Residence Trust (ART SP)

3Q21: Steady Recovery Powered By Domestic Leisure Demand

Portfolio RevPAU rebounded 8% qoq to S$70 in 3Q21, powered by domestic leisure demand during the summer season and weekends, particularly in Europe, the UK and the US. ART plans to increase asset allocation to student accommodation and rental housing to 15-20% of portfolio value and has announced the acquisition of Seven07 at Champaign, Illinois for US$82.3m. ART's distribution yield is expected to improve from 3.7% in 2021 to 5.2% for 2022. Maintain BUY. Target price: S$1.20.

Singapore Press Holdings (SPH SP)

Potential Bidding War Imminent

Cuscaden Peak announced that it had submitted a proposal to acquire all of Singapore Press Holdings' (SPH) shares for S$2.10 fully in cash per share at a consideration of S$3.4b, narrowly edging out Keppel's original cash-plus-share offer of S$2.099. With SPH's prized assets on the line, we reckon that a bidding war is imminent. However, barring any new offer, we recommend shareholders to accept the highest offer which is currently Keppel's offer at S$2.15/share over Cuscaden's.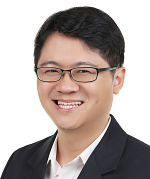 Check out our compilation of Target Prices