CGS CIMB
CGS CIMB

Sheng Siong Group

Good times coming to an end

■ Singapore's continued tight mobility restrictions boosted SSG's 3Q21 results. Key positive was a continued uptrend in GPM to a record 29.0%.

■ Ongoing mobility restrictions point to a strong 4Q, but we remain caution on elevated demand tapering off and threats from e-commerce in FY22F.

■ Reiterate Hold, with a lower TP of S$1.50 (22x FY22F P/E).

Wilmar International

Highest 3Q core net profit since listing

■ Wilmar's 9M21 core net profit surpassed expectations at 82%/81% of our/consensus full-year estimates due to stronger processing margins.

■ 9M21 net profit grew 15% yoy, thanks to better earnings from the feed and industrial as well as plantation and sugar milling segments.

■ Reiterate Add as we like Wilmar for its attractive valuations (FY21 P/E of 13x, div yields of 3.5%) and plans to list 50%-owned Adani Wilmar.

MAYBANK KIM ENG

MAYBANK KIM ENG

CDL Hospitality Trusts (CDREIT SP)

RevPAR On A Mend

Stronger overseas contributions

CDLHT's revenue/NPI jumped 32.8% YoY/34.8% YoY and 24.0% QoQ/19.0% QoQ in 3Q21, with RevPAR improvements in Europe, New Zealand and the Maldives, contributing c.58% of NPI. Rising vaccination rates and gradual border reopening suggest better fundamentals in FY22, but demand visibility especially for its Singapore hotels remains low. We have finetuned estimates, and kept our DDM-based TP (COE: 6.5%, LTG: 2.0%) at SGD1.20. We prefer ART (ART SP, BUY, TP SGD1.30) for its long-stay assets and upside from capital distributions amid slower DPU growth, and FEHT (FEHT SP, BUY, TP SGD0.70), for its Singapore-focused AUM and master lease contributions.

First Resources (FR SP)

ESG: A part of strategy formulation

Targets to accelerate its RSPO certification

FR's bid to accelerate its RSPO certification has been hampered by COVID-19 travel restrictions. Otherwise, its policy on sustainable palm oil and practices are comparable with peers. Its ESG credentials appear to be relatively good. We assess its overall risk to be medium-to-high due to its inherent business risks operating huge land concessions of over 213,000 ha with more than 21,000 workers to manage. We maintain our HOLD and TP of SGD1.81 on 14x FY22 PER on -1SD its 5Y mean. We prefer Bumitama Agri (BAL SP, CP: SGD0.55, Buy, TP: SGD0.93).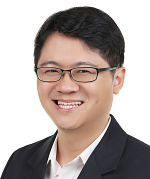 Check out our compilation of Target Prices