UOB KAYHIAN

UOB KAYHIAN

Uni-Asia Group (UAG SP)

Under-The-Radar Drybulk Operator Set To Benefit From High Freight Rates

Uni-Asia is a prime beneficiary and laggard of the more than 210% ytd spike in dry bulk freight rates. We believe freight rates will stay elevated at least until end-22 given the: a) supply squeeze as vessels are stuck longer in ports, b) strong demand for various commodities, and c) deluge of drybulk newbuilds as buyers stay on the sidelines in anticipation of new ESG standards on vessel emissions. We initiate coverage on UniAsia with a BUY. Target price: S$2.34.

Civmec (CVL SP)

1QFY22: Results Above Expectation; Positive Outlook With More Opportunities

Civmec's 1QFY22 net profit of A$11m (+62% yoy) was slightly above our expectations, at 26% of our full-year estimate. Civmec remains positive on its future outlook given the robust and growing orderbook, which has increased 21% yoy to A$1.15b. In addition, Civmec sees a strong pipeline of tendering opportunities across all the sectors it operates in, with emerging opportunities in new sectors including battery minerals, rare earths and hydrogen plants. Maintain BUY and target price of S$0.98.

UOB KAYHIAN

UOB KAYHIAN

Keppel Corp (KEP SP)

3Q21: Strong Recovery; Setting Up For A Robust 2022

KEP's 9M21 revenue rose 14% yoy with all four business segments contributing to the strong performance. With the prospects of a better-than-expected final dividend, completion of the SPH acquisition and finalisation of the merger with SMM, the stage appears to be set for a period of solid share price performance in 2022. Maintain BUY. Target price raised to S$6.74 (vs S$6.48 previously).



Keppel Pacific Oak US REIT (KORE SP)

3Q21: Benefitting From In-migration And Growth At Magnet Cities

Growth in NPI of 5.6% yoy in 3Q21 was attributed to the acquisition of Bridge Crossing in Nashville and 105 Edgeview in Denver, which was completed on 20 Aug 21, and better performance from existing properties. KORE provides a unique exposure to inmigration and growth at magnet cities. Growth in rents for growth markets has bottomed and reversed to positive 0.2% in Sep 21. KORE provides an attractive 2021 distribution yield at 8%. Maintain BUY. Target Price: US$1.10.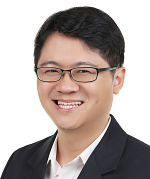 Check out our compilation of Target Prices