PHILLIP SECURITIES

CGS CIMB

Keppel Corporation – On track to exceed S$3-5bn divestment target before 2023

Final resolution with Brazilian company Sete Brasil now effective. The engineering, procurement and construction (EPC) contracts for six oil drilling rigs will be amicably terminated, with no penalties or refunds due to any party.

M1 will divest its network assets to Keppel DC REIT for a proposed consideration of S$580mn. We expect M1 to recycle the capital into new growth initiatives like the Bifrost Cable System.

With the latest transaction, we believe Keppel is on track to hit the higher bound and even exceed the S$3-5bn divestment target before 2023 target.

Maintain BUY with higher SOTP TP of S$7.07 as we incorporate Keppel Capital into our model now as it has gained in significance to warrant a value assigned to it. We valued the Group based on the four new segments unveiled during Vision 2030 to better reflect the Group's reporting segments going forward. Our TP translate to about 1.0x FY22e book value, in-line with its 5-year average. Catalysts expected from O&M contract wins and a successful resolution to its O&M unit

Jiutian Chemical Group Ltd

DMF prices reach record highs

■ DMF prices continued their strong uptrend in 3Q21F, reaching a record high of Rmb18.2k/ton last week. ASP gains should offset raw material cost hikes.

■ Despite lower volumes (impact from Henan floods and plant maintenance) in 3Q21F, we expect Jiutian to post net profit growth of 11% yoy to Rmb58m.

■ Reiterate Add and TP of S$0.14 based on 5.7x CY22F P/E.

CGS CIMB

UOB KAYHIAN

Banks 3Q21F: Holding steady

■ We expect banks earnings to stay stable till U.S. Fed rate hikes begin. ECL to reflect lower global GDP growth could throw a spanner in the works.

■ Watch out for: DBS – writebacks on management overlays and higher DPS, OCBC – Chinese property exposure, UOB – stability of ASEAN portfolio.

■ Reiterate Neutral. We think UOB will outperform peers as it benefits from income stability over the past few quarters, and as a relative laggard play.

Civmec (CVL SP)

Leading Contractor With Huge Orderbook In Defence And Commodity Sectors

Civmec is on track for record earnings in FY22 (+18% yoy) as it delivers a A$1b orderbook for clients in the defence and commodity sectors. We believe the market has overlooked the huge potential of its defence business, which just started in FY21 and has high barriers to entry. Its resources and energy segments are set to enjoy stronger construction demand as clients seek to increase capacity amid high commodity prices. We initiate coverage with BUY and target price of S$0.98 (12x FY22F PE, -1SD of mean).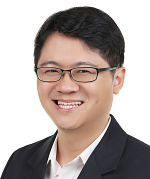 Check out our compilation of Target Prices