PHILLIP SECURITIES

CGS CIMB

CapitaLand Investment Limited

Charting new growth

SINGAPORE | REAL ESTATE | INITIATION

 Stable and recurring revenues from fees income and real estate investment contributing c.20% and c.80% to EBITDA respectively.

 Growth in fund management and lodging AUM to drive fee income while capital recycling and new economy assets remain in focus.

 Initiate coverage on CLI with an ACCUMULATE rating and SOTP derived TP of S$4.00, representing an 19.6% upside from current market price. CLI is trading at 16.0x P/E; we are forecasting FY21e dividend yield of 2.4%.



Property Devt & Invt

A quieter Sep

■ Sep monthly home sales declined 37.2% yoy and 31.4% mom.

■ YTD sales volume remains robust, amid moderated price appreciation.

■ Reiterate sector Overweight on valuations. Sector top picks: CIT and UOL. Lower Sep monthly home sales

● Sep 21 monthly home sales came in at 1,296 units, thanks to the launch of Parc Greenwich Executive Condominium (ECs). Excluding ECs, private home sales amounted to 834 units, 37.2% lower yoy and 31.4% below Aug 21 level, on the back of a low number of new units launched. The sales rate in Sep continued to outpace new launch volumes, with only 210 new units offered. The best-selling projects in the month were Normanton Park and Parc Clematic, while in the Core Central Region (CCR), Leedon Green and Fourth Avenue Residences also saw decent sales. Outside Central Region (OCR) projects made up 42.7% of monthly volume transactions; city fringe projects (Rest of Central Region, RCR) made up 37.2% of sales; while projects in the CCR accounted for another 20.1% of volume sales.

CGS CIMB

UOB KAYHIAN

ESR REIT, ARA LOGOS propose merger

■ Enlarged REIT to see acceleration in acquisitions and more resilient income.

■ It is positioning itself as a New Economy REIT in the next 18-24 months.

■ A faster acquisition pace and non-core assets disposal would rerate ELOG. Fairly valuing ALOG at 52-week high of S$0.95 per unit ESR REIT's and ARA LOGOS's proposed merger will involve the acquisition of all the units of ALOG with (i) S$0.095 in cash per unit, and (ii) 1.6765 new ESR-REIT units per ALOG unit, issued at 52-week high of S$0.51 per unit. This works out to a total consideration of S$0.95 per ALOG unit. ALOG will be delisted and became a sub-trust of ESR REIT. The enlarged ESR-REIT will be renamed ESR-LOGOS REIT (ELOG) which will be held by (i) ESR Cayman – 10.9% stake (ii) Summit Group – 12.7%, and (iii) minority shareholders – 76.4%. The EGM is expected to be held in early Jan 2022 and delisting of ALOG is expected to be in Feb 2022. The merger which is conditional upon the completion of ESR Cayman and ARA Asset Management did not come as a surprise as we have anticipated the merger of the REITs under the enlarged ESR Cayman post-merger with ARA. The transaction fairly values ALOG at market price which is 1.4x P/BV, in line with ALOG's 52- week high closing price and our TP of S$0.961. The merger will provide 8.2%/5.8% DPU accretion to ALOG and EREIT. The bulk of the accretion will come from lower financing cost and payment of upfront land premium

PropNex (PROP SP)

Bullish Update With Earnings Momentum To Continue Into 2022

PropNex provided a bullish near to medium term update on its business and earnings prospects at the Asian GEMS conference.

It does not believe that 2021 will be its peak earnings and that over the next few quarters, it will be able to maintain its recent earnings momentum given its market share increases.

Maintain BUY. Target price: S$1.97.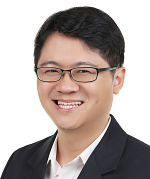 Check out our compilation of Target Prices