UOB KAYHIAN

MAYBANK KIM ENG

China Sunsine Chemical (CSSC SP)

Positive ASP Trends To Drive Strong Earnings Growth

ASPs of two key products, rubber accelerators and anti-oxidants, are on the rise again after correcting during May-Aug 21. This supports our positive view on Sunsine's 103% yoy EPS growth for 2021. We believe the following trends should drive ASP strength in the medium term: a) tighter production supply due to more stringent environmental regulations, b) elevated ASP of aniline, the key raw material, and c) growing demand from tyre makers. Maintain BUY and target price of S$0.695.

Malaysia Banking

1H21 Financial Stability Review

Sector fundamentals intact The outlook remains challenging for banks, particularly with a higher percentage of household and SME loans under repayment assistance. Nevertheless, funding conditions remain stable with a Net Stable Funding Ratio and a Liquidity Coverage Ratio of >100% for all banks, as well as an aggregate loan loss coverage ratio (including regulatory reserves) of 129.2%. Sector POSITIVE maintained as we look to 2022 for a recovery in earnings, with BUYs on AMMB, PBK, BIMB, HLFG and RHB.

CGS CIMB

LIM & TAN

ESR-REIT

A laggard play

■ Operating metrics generally surpassed 2019's levels despite the pandemic.

■ Made accretive acquisitions and AEIs, demonstrating its commitment to grow.

■ Reiterate Add. Lower cost of funding to pave way for accretive acquisitions. Reiterate Add with a higher DDM-based TP of S$0.538 EREIT's share price has appreciated by c.18% YTD, driven by accretive acquisitions, divestments, and inclusion into FTSE EPRA Nareit Index. However, we think there is more upside driven by improvements in operating metrics, income contributions from acquisitions/AEIs and narrowing valuation gap with its peers. EREIT's FY22 DPU yield of >6% remains attractive. We reduce our FY21-23 by 0.4% to 3.2% mainly factoring divestment and delay in AEI. Our TP is however raised to S$0.538 (COE from 7.3% to 7.1%), still implies an attractive DPU yield of 5.8% to factor in a premium for its inclusion into FTSE EPRA Nareit Index. Weaker rental reversion would serve as a downside risk

We highlight the key points in Micro Mechanic's ($3.19, down 0.05) latest FY2021 (ended June'21) annual report just released:

A key objective for Micro-Mechanics is to ensure a strong and unwavering focus on the value we bring to customers. This means working diligently to understand and meet our customers' requirements and deliver on our mission of Perfect Parts and Tools, On-Time, Every Time. As a single defect can result in disastrous consequences in the precision manufacturing process of semiconductors, our customers need the parts and tools used in their critical processes to be flawless. To achieve this, our goal is to automate our operations around processes that are repeatable, scalable and cost-eff ective. During FY2021, we invested S$6.8 million primarily for new machines to raise production capacity and enhance manufacturing capabilities of our factories in Singapore and the USA. For FY2022, we estimate a capital expenditure budget of about S$6 million. As a result of these eff orts, the Group's gross profi t margin improved to 54.3% in FY2021 from 53.4% in FY2020. We will continue working to strengthen our gross profit margin as we believe it is a key measurement of both the value that customers place in our products, and our competitive strength in the marketplace. According to a recent forecast from VLSI Research, global chip sales could double to nearly US$1 trillion by 2030 from about US$450 billion in 2020. Indeed, we believe the semiconductor industry is poised for a prolonged period of solid growth as chips become increasingly embedded in nearly every aspect of modern life, from today's smart phones to tomorrow's driverless cars.

Hence, Micro Mechanics' continuing success will hinge on our ability to continue identifying opportunities and prioritising the initiatives and investments that enhance stakeholder value. As the semiconductor industry develops new equipment and processes for manufacturing chips with device geometries below 10 nano-meters, our customers will increasingly require parts and tools manufactured using improved materials and processes that eliminate defects and variability.

In the future, we think only a handful of suppliers may have the capability to meet these stringent requirements. Our goal is to become a leading Next Generation Supplier of parts and tools used in critical processes for semiconductor assembly and wafer-fabrication. Since our listing on the Singapore Exchange, we have always believed that our job is to focus on the fundamentals of earnings and other important results, and not to get overly concerned with daily share price movements or other short-term market fluctuations. At the end of FY2021, the Group's market capitalization had risen to about S$430 million compared to S$25 million at our initial public off ering. We intend to continue focusing on the fundamentals that we believe drive longterm and sustainable shareholder value.

Upon approval by shareholders at our next Annual General Meeting to be held on 29 October 2021, the Group will distribute a fi nal dividend of 6 cents per share and a special dividend of 2 cents per share for FY2021. Together with the interim dividend of 6 cents per share paid in February 2021, this would raise the total dividends for FY2021 to 14 cents per share from 12 cents per share for FY2020. In addition to rewarding shareholders, our decision to raise the total dividend pay-out again in FY2021 is a signal that we remain confi dent in the long-term prospects of Micro-Mechanics. Including these distributions in FY2021, the Group would have paid dividends amounting to 99.9 cents per share since becoming a listed company. This translates to a return of about 500% on dividends alone for shareholders who bought Micro-Mechanics shares at our Initial Public Off ering.

At $3.19, Micro Mechanics is capitalized at $444 million and trades at historical PE of 25x, dividend yield of 3.8% and price to book of 7.7x. While prospects and fundamentals are solid, we note that valuations look quite fair and are not cheap, hence we maintain a "HOLD" rating on Micro Mechanics.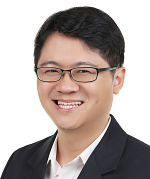 Check out our compilation of Target Prices