UOB KAYHIAN

UOB KAYHIAN

BRC Asia (BRC SP)

Major Beneficiary When Labour Supply Returns

As the market leader in the supply of steel products in Singapore, BRC is set to benefit from the recovery in the construction sector and major upcoming projects including the new Tuas Mega Port, Changi Airport Terminal 5 and Greater Southern Waterfront. The recent investment from Hong Leong Asia, making it the second-largest shareholder with a 20% stake, should boost market confidence and lead to growth opportunities for BRC. Maintain BUY with a lower target price of S$1.76.

RHB Bank (RHBBANK MK)

Dividend Allure At Attractive Valuations

Management has alluded to the possibility of repeating 2019's record high dividend payout ratio in 2021 which we have yet to factor into our assumptions. Credit cost guidance has also been broadly maintained. We like RHBBANK for its: a) industry leading CET ratio of above 16%, which provides scope for upside surprise in dividends; b) attractive valuations; and c) above industry loans growth. Maintain BUY and target price of RM6.35 (8.9% ROE, 0.89x 2021F P/B).

MAYBANK KIM ENG

CGS CIMB

Top Glove (TOPG MK)

ASP downtrend to continue

Challenging ASP outlook; D/G to SELL TOPG FY21 core net profit of MYR8.1b came in below our and consensus estimates. Management expects ASP to continue falling by -8% to -10% MoM in the coming quarters and will only stabilise in early 22. We lower our FY22/23 EPS forecasts by -75%/-53% after lowering our FY22/23 average ASP assumptions to USD25.5/21.4 per 1,000 pcs. We now value TOPG at MYR1.68 on a lower 12.7x CY23 PER (-1SD of historical mean [from -0.5SD previously], in line with Hartalega). D/G to SELL.

Yangzijiang Shipbuilding

Risk of defaults mitigated

■ YZJ's 2013-1H21 average credit cost p.a. of 1.3% was comparable to China banks' 1%. NPL formation stable over the past 2 years at c.Rmb861m p.a.

■ Default risk for YZJ's debt securities is mitigated by its >1x collateral coverage ratio – 2.6x in land, 1.8x in shares (min. coverage required: 1.2x).

■ We understand that its proportion of real-estate borrowers has reduced from 41% since 1H21 due to redemption/expiry. Reiterate Add, with S$1.91 TP.

■ Assuming worst-case scenario of 50% LGD for 1H21 collaterals by personal guarantee and real estate, our TP would dip to S$1.77 (still 22% upside).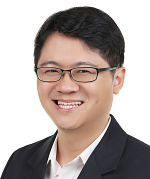 Check out our compilation of Target Prices