UOB KAYHIAN

UOB KAYHIAN

REITs – Singapore

S-REITs Bi-Weekly Updates (1-15 Sep 21)

Singapore is experiencing an exponential surge in daily COVID-19 infections. Thankfully, ICU admission and deaths remain low. BUY New Economy plays AREIT (Target: S$3.83), FLT (Target: S$1.79), MINT (Target: S$3.63) and ALLT (Target: S$1.02). BUY Reopening plays ART (Target: S$1.16), FCT (Target: S$3.06) and LREIT (Target: S$1.01). Maintain OVERWEIGHT.

Property – Singapore

Valuing CLI Prior To Its 20 Sep Listing; Positive News for CDL

With CLI listing on the SGX on 20 September, we establish a sum-of-the-parts valuation for the company of S$3.64. This implies a 29% upside from CAPL's valuation of CLI of S$2.823 as part of the consideration in its scheme of arrangement. We like CLI for its scalability through fee-related earnings and growth potential in its funds management business. In other news, CDL announced that it had finally jettisoned its troubled Sincere investment for US$1.00 to an unrelated party. Maintain MARKET WEIGHT.

CGS CIMB

MAYBANK KIM ENG

Keppel Corporation

Green spark

■ Keppel's asset-light strategy is at play with the exclusive framework signed with EDL to import 100MW of renewable hydropower from Lao PDR.

■ Earnings impact could be minimal for now but ESG impact could be significant as carbon footprint reduction is a priority for Singapore.

■ Add with unchanged TP of S$6.90, still based on SOP valuations. Catalysts: renewable energy investments, successful divestment of offshore & marine.

Singapore Market

A helping hand

A SWF boost could support new economy SMIDs Media reports state Singapore is considering new measures to support the domestic equity market through the involvement of its sovereign wealth funds. We think such a move could catalyse a longer-term reshaping of SGX's listing mix from 'old world' towards new economy. While there are many unknown unknowns on the shape and mandate of the new measures, we think SMIDs geared towards sustainable, growth sectors with lagging valuations may benefit: AEM, NANO, UMS, CEWL, SIIC, SCI, SPWG, CD. In the meantime, we believe Singapore's market is set for multiple expansion catalyzed by re-opening and our STI target of 3,650 offers 19% upside.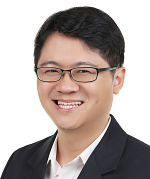 Check out our compilation of Target Prices