UOB KAYHIAN

UOB KAYHIAN

Ascott Residence Trust (ART SP)

Benefitting From Recovery In Europe And Expansion In Long-stay Assets

ART's Europe portfolio, which accounts for 20.4% of its total assets, benefits from the recovery in intra-regional travel due to the launch of digital vaccination certificates and reopening of international borders. ART has a medium-term plan to increase asset allocation to student accommodation and rental housing to 15-20% of portfolio value, which will enhance resiliency. ART's distribution yield is expected to improve from 4.2% in 2021 to 5.2% for 2022. Upgrade to BUY. Target price: S$1.16.

Internet – China

2Q21 Results Wrap-Up: E-commerce Delivered Surprise Bottom-line; Online Games Disappointed

China's internet sector delivered largely in-line 2Q21 results with a few upside surprises from PDD turning profitable and solid food delivery operating performance from Meituan. Given that headwinds are expected to persist throughout the year, we suggest that investors be selective in stock-picking within the sector. We maintain MARKET WEIGHT on the internet sector due to the heavy discount to sector valuation on the back of regulatory concerns.

CGS CIMB

CGS CIMB

Property Devt & Invt

Slower Aug home sales

■ Aug home sales declined 3.4% yoy and 23.5% mom to 1,215 units.

■ YTD sales volume remains robust, underpinned by active buying interest.

■ Reiterate sector Overweight on valuations. Sector top picks: CIT and UOL. Aug home sales impacted by tighter restrictions

● Aug 2021 home sales came in at 1,322 units, or 1,215 units excluding Executive Condominiums (ECs). Excluding ECs, volume transactions were 3.4% lower yoy and 23.5% below Jul 2021 level, impacted by heightened Covid-19 restrictions. The sales rate continued to outpace new launch volumes in Aug. The top selling project for the month was Watergardens at Canberra, accounting for 22% of Aug's volume sales. Other top selling projects for the month include Normanton Park, The Florence Residences and Midwood. Outside Central Region (OCR) projects made up 59% of monthly volume transactions, followed by city fringe projects with 28% while projects in the Core Central Region (CCR) accounted for the balance 13%.

Banks

Striding towards earnings growth recovery

■ Despite the worsening Covid-19 outbreak, banks' 2Q21 core net profit (CNP) jumped 29.5% yoy due to expansion in NIM and lower LLP.

■ We project a recovery in banks' CNP growth to 9.4% in 2021F and 7.3% in 2022F, underpinned by an increase in net interest income and lower LLP.

■ Reiterate Overweight on banks given the uptrend in NIM (excluding the interest exemption in 4Q21F) and the downcycle in LLP in 2021-22F.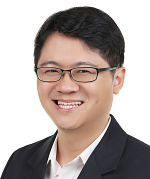 Check out our compilation of Target Prices